Hot Adventures in the Jiology Lab With Jia Lissa
Known for her irresistible beauty, Jia Lissa is a breathtaking redhead who loves to try new things. From her dark brown eyes to her beautiful smile… she's perfect! This is why we thought that we must cast Jia in our Hentaied videos. Jia Lissa was an amazing addition to our collection of real hentai porn.
Jia Lissa hentai porn gained a lot of attention overall. But there is one series that everyone fell in love with. After the first episode, we decided to produce even more episodes featuring this gorgeous bundle of joy. Of course, hentai Jia Lissa was featured in every single one of these series called The Jiology Lab.
This series is all about showcasing the talents of Jia and her incredible ability to have on-screen chemistry with everyone she works with. There is no denying that Jia Lissa real hentai videos will get you hooked.
In this series, Jia Lissa is one of the most popular professors. She specializes in the field of science when it comes to sex, aliens, and possessions. Jia is quite creative and has a unique knowledge about sexual pleasure, desire, and more. This cutie is not all about the looks; she has the brains, too… but sometimes, she wants to have those brains scrambled by a big hard cock.
So, are you ready to see her in action? Well, here are all the Jiology Lab parts you should be checking out!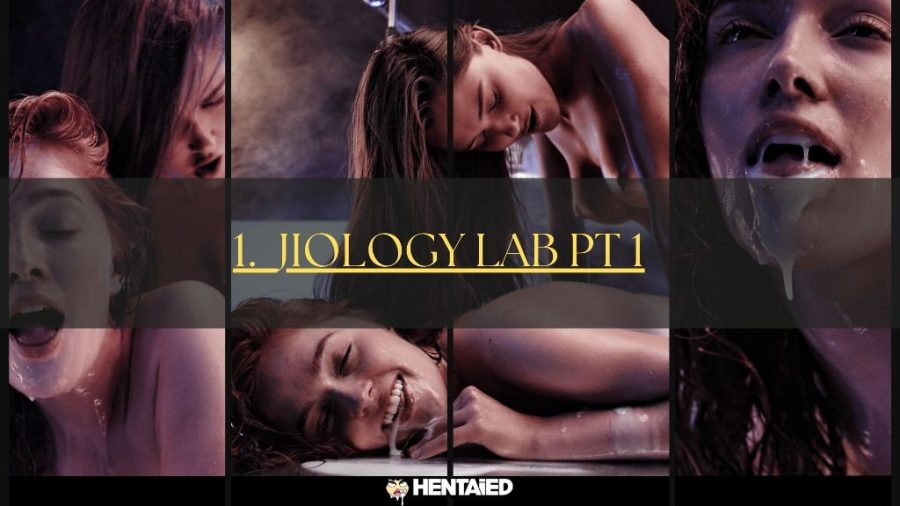 Where did it all start? Jia Lissa always had an interest in tentacles, and she decided to experiment on a beautiful girl. Her name was Sonya Blaze. Jia's mission is to bring the futanari experience to a whole new level. She has Sonya strapped to a table. She is ready to experiment and make her grow a big futanari dick. After loads of experimentation, it seems like the cock is functional.
Now, it is time to try and bring Sonya back to life. Everything is a success as she sees Sonya's big hard tentacle cock rise. Jia Lissa is ecstatic. She wants to take that cock for a twirl. There is nothing that can stop her from that experience. As she unties Sonya from the table, the passionate fucking will begin. Sonya is out of her mind, drunk on pleasure and horniness. She will start massaging Jia's drenched cunt, and it won't take long before she starts fucking her.
Jia Lissa will enjoy every single second of this hardcore interaction. Eventually, she will turn around to get fucked in a laying doggy. As Sonya is nearing her orgasm, she will not pull out. Instead, she will bury her cock deep inside and release all the spunk. This will cause Jia's stomach to overfill as alien cum exits her mouth!
The ad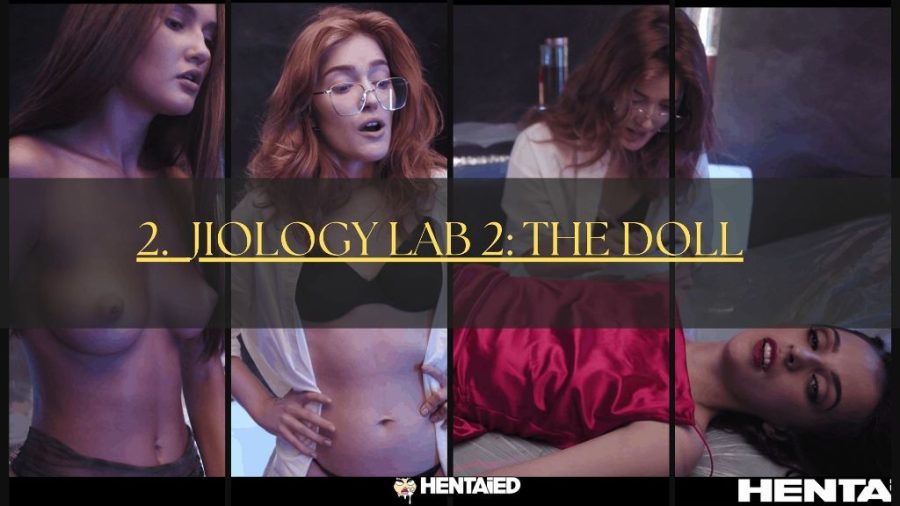 venture continues. Jia Lissa is still with the beautiful Sonya Blaze. Sonya still has a big pulsating tentacle dick, but now they have brought a new babe into the picture. Here walks in Haneen. She is a gorgeous cutie with a pretty face and a tight cunt. In this episode, Jia has prepared a nice surprise for her friend Sonya. She created a hentai doll called Haneen. Sonya is free to fuck her as much as she wants.
Of course, there is a twist. This doll comes to life with tentacle penetration. That was always the plan. So the harder Sonya fucks her, the more likely it is for Haneen to come back to life. Otherwise, she would just be a lifeless doll. As Sonya plants loads of her spunk inside the doll, she will come to life… but so will the tentacles surrounding them.
This is when Jia Lissa and Sonya Blaze will get down to the floor. They are spread wide open and naked, ready to have loads of sex. The tentacles will slowly approach them. Jia Lissa is loving every second of this. She lifts her legs and gets penetrated by tentacles while her friend Sonya is playing with her tentacle futanari dick.
Sonya will reach an orgasm and cover herself with loads of her own spunk. At this moment, Hentaied Jia Lissa will get her cunt and face filled with cum. These two will lay on their backs, all covered in spunk, enjoying themselves to the fullest! Looks like this was another satisfying day at the office.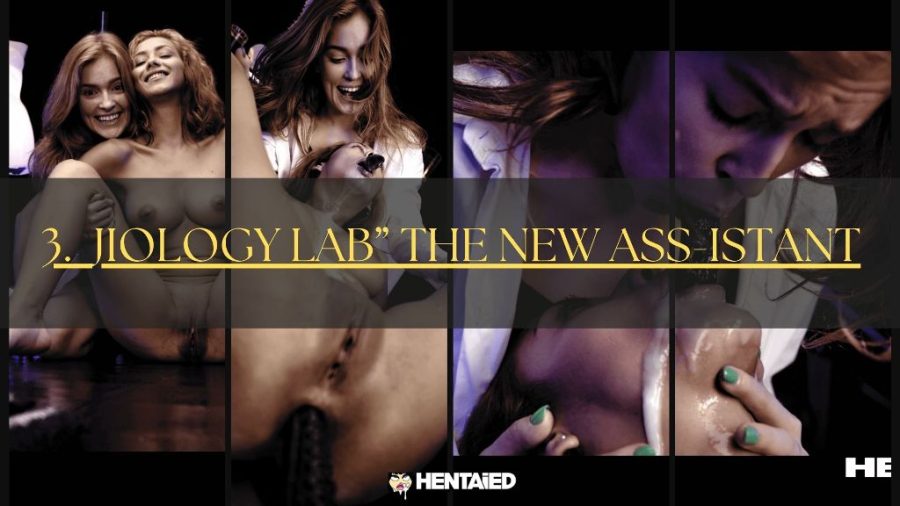 What happens when Jia brings in a new assistant? Well, this girl did not know what she was getting herself into. Jia is not your average boss, and she always has something dirty on her mind. But this time, her new assistant was to blame. Jia created a horny potion, and she told her assistant not to touch it. As Jia went away, Veronica could not help her curiosity. Why can't she touch the new creation?
She decided to check it out. She will pull it out and put it directly on her neck. It won't take long before she loses all control. When Jia comes back to the lab, she finds her assistant completely naked and happy. What is happening? Jia soon realizes that Veronica did not listen to her at all… but it seems like that was her plan, anyway.
Jia loves to have fun with her workers, and this day was perfect for that. She will spread Veronica on the floor and let tentacles fuck her. But this time, the tentacles that came to life needed more than just the pussy. They wanted to fuck all her tunnels, and Veronica took it like a champ. One of the tentacles went through her body and existed through her mouth. Jia sucked on that tentacle, and there was alien cum everywhere. There is never a dull moment in Jia Lissa Hentaied videos!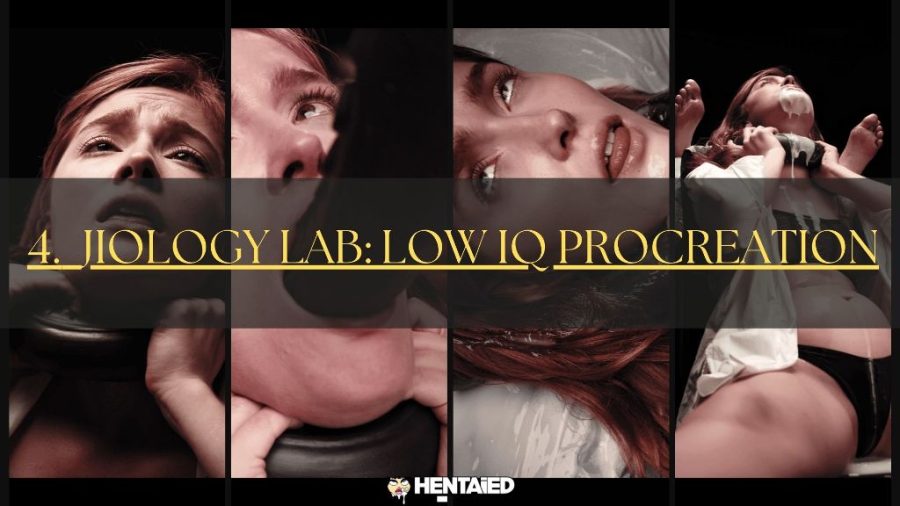 To all the fans of cumflation porn, this is the perfect episode for you. Jia's tentacle obsession has no limits, and this Jia Lissa Cumflation episode is all you need as proof. She wants to make more tentacles, but for that, she needs a new subject. Of course, nobody would actually apply for this, so she decided to find somebody who was not that smart. Here comes Alya Stark, a confused babe who is perfect for this subject. She is not asking that many questions because she really needs the money.
As she arrives at the lab, Jia Lissa tells her to undress. She lays naked on the table, and Jia ties her up by chains. Of course, at this point, Alya becomes a bit wary, but she needs money more than she can afford to say no… so she decides to proceed with this experience. Soon enough, tentacles will approach and enter her cunt. Weirdly enough, Alya will start enjoying herself. There will be tons of tentacles penetrating her pussy, and Jia will be watching closely.
As she watches her get fucked, Jia doesn't realize that there is a tentacle right behind her. The tentacle is creeping up and decided to take Jia for a spink as well. It will wrap around her neck and pull her down. As she lays down, she will get fucked from all sides by tentacles too. Eventually, both Jia and Alya will have their stomachs completely filled with alien spunk!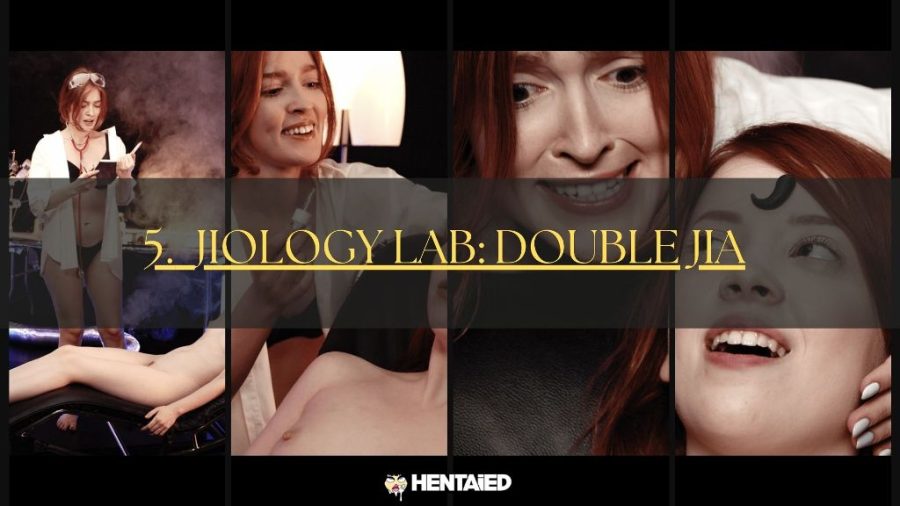 It seems like these tentacles have become too obsessed with Jia. They want to fuck, and they will only accept her as the tribute. But Jia was not up for that task. Instead, she decided to clone herself. As the clone wakes up, she is confused and does not know what is happening. Soon a tentacle will wrap around the clone's neck and penetrate her pussy.
Of course, Jia Lissa is incredibly happy with her creation. She managed to trick the tentacles into fucking her clone! She will watch closely and enjoy watching herself get rammed in all sorts of ways. The tentacles will plant their seeds inside the clone's stomach, letting you enjoy another sexy cumflation scene.
It seems like the tentacles really love fucking her clone because they had no intention of stopping. They proceeded to fuck and fuck, until the clone went numb. It seems like they completely ruined Jia's experiment… but that should not matter. Jia now knows how to make an endless army of her clones and produce as many tentacle monsters as she wants.
Was this the last episode of her incredible series? Who knows! Jia Lissa is everyone's favorite girl and for a good reason. Her porn is incredibly addictive because she loves to give her all during her scenes. It does not matter which Jia Lissa hentaied video you choose to check out, there is no doubt that you are going to fall in love. Jia Lissa real hentai videos are hot, sexy, and filled with adventure. Not to mention that she has amazing chemistry with all her co-stars. Take your sweet time, explore, and you will surely get to enjoy yourself to the fullest with the beautiful Jia Lissa!