Top 3 Real Hentai Videos Featuring AGATHA VEGA
Agatha Vega is a beautiful adult model from Venezuela. Born in 1998, she decided to grace us with her presence in 2020. Since she is still an active model, you can look forward to all her sexy future videos. This teen beauty is quite slim, with petite curves. She has nice tits, and is relatively short, too. This makes her perfect for all sorts of hardcore sessions on Hentaied!
It's really unsurprising why Agatha Vega became so popular. She has filmed some of the hottest porn movies, from interracial, threesomes, and POVs. You even get to enjoy many Agatha Vega facial pornos with this beautiful babe. Of course, on Hentaied, she decided to give her all while delivering some of the sexiest pornographic content.
Do you want to see the beautiful Hentaied Agatha Vega get fucked by alien tentacles? Or maybe share a sexy scene with one of her co-stars. Well, from hot facials to ass fucking, you get to see this pretty teen girl in all sorts of scenarios. If you do not know where to start, here are her hottest 3 pornos!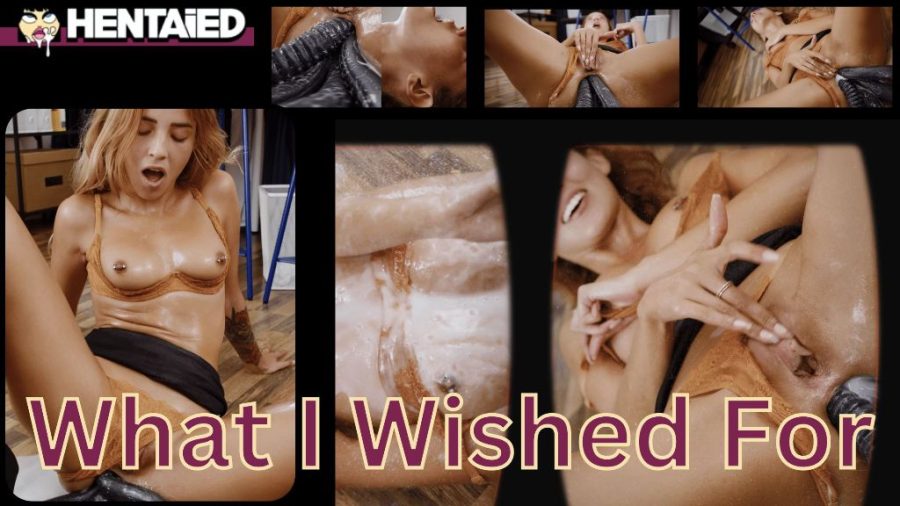 From an outside POV, Agatha Vega seems like a very hardworking girl. She always stays late in the office, and her boss thinks that she is working… but Agatha Vega actually has a very dirty secret! In this video of Agatha Vega What I Wished For, you get to see this beauty and her deepest desires. She loves to masturbate at work! She will turn on porn on her computer and enjoy pleasuring herself passionately. Watch her spread her legs and finger her shaved pussy while playing with her pierced nipples.
This beauty is always in the mood for something dirty, and she is here to make your dirtiest wishes come to life. Once she is done, she will realize that the alien is in her office. While many women would be scared of this fact, Agatha Vega was thrilled. She is super happy to see alien tentacles as she starts sucking on them. This cutie always dreamed about getting fucked by aliens, and that is exactly what you get to see here.
Watch Agatha Vega aliens video, as the tentacle goes through her mouth and exists through her ass. She will get fucked all the way through. In the Agatha will lay on the floor with her legs spread open once again. Watch her play with her tight pussy while tons of tentacles enter her ass. She is going to get completely covered with cum, enjoying every moment of this hardcore fuck fest.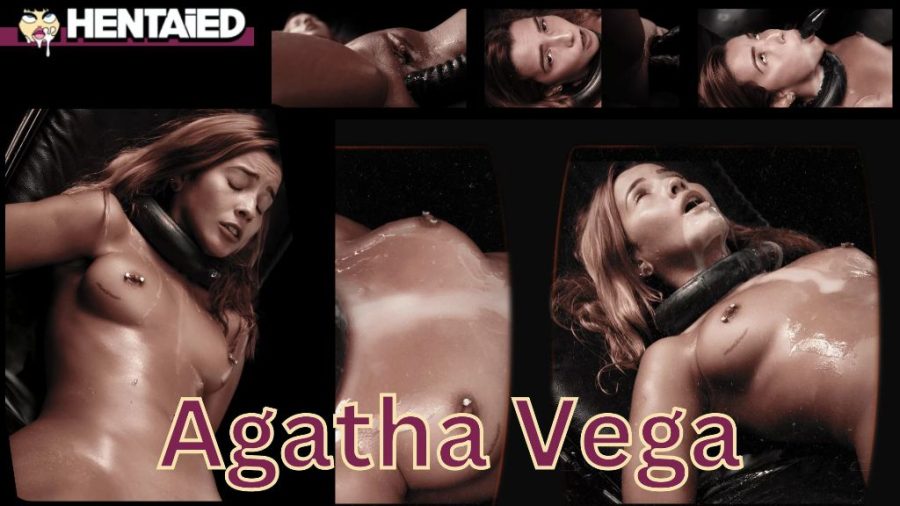 Jia Lissa is a naughty girl on a mission to create more tentacle cocks. But for that, she needs sexy women… like Agatha Vega! Are you ready to watch the hottest Jia Lissa Agatha Vega video? Well, Jia is the beauty in control of the tentacles. After capturing the gorgeous Agatha Vega, she will pin her down and lick her all over with her tentacle tongue.
Of course, it will not take her long before the tentacles start creeping all over her body. Some will enter her mouth; others will penetrate her pussy. Agatha Vega Jia Lissa really make the hottest combo when it comes to lesbian tentacle porn. You get to see as Jia controls the tentacles and fucks the gorgeous Agatha Vega.
This cutie will get all her orifices penetrated. What started as the biggest horror in her life was the best experience! Agata loved every second of getting completely plowed by alien tentacles controlled by Jia. So there's really no doubt that you will also enjoy watching these two cuties in some super hot action.
In the end, sexy babe Agatha will get completely filled with alien cum. Her stomach will protrude, and her mouth will overfill. As Jia takes her tentacle dicks out, cum will spurt from both sides of Agatha Vega! Watching this girl swimming in cum is incredibly satisfying. Plus, you even get to see a nice closeup of Agatha Vega feet!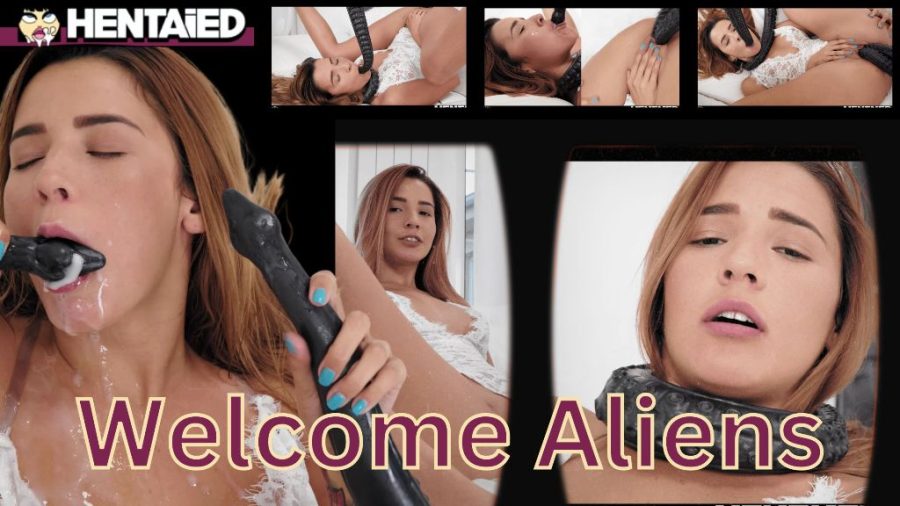 When it comes to Agatha Vega hentaied pornos, she definitely does a great job. She is always eager to get down and dirty with alien creatures. This time, she is wearing sexy white lingerie, waiting for alien tentacles to come and take her. While she is waiting, she cannot keep calm. Instead, she starts by showing off her beautiful tanned figure. You can see just how horny she is from her expressions. Well, it did not take long before the tentacle alien creature decided to make its appearance!
You get to see two tentacles slowly creeping up to her delicious pussy. As one tentacle wraps around her neck, the other two will penetrate her already-drenched twat. Watch Agatha Vega's beautiful expressions as she gets rammed hard. She will finger her pussy, as another tentacle enters her mouth. It looks like she really loves the taste of tentacles because she just cannot have enough. After sucking tentacle dicks, she will make sexy ahegao faces and moan passionately.
Of course, the alien creature is not stopping yet! You get to see her tight snatch filled with tentacles more and more until they ejaculate inside of her. But since she loves the taste so much, the tentacle alien will cover her entire body and mouth with spunk as well! One cannot deny that Agatha Vega looks absolutely arousing, covered fully in alien cum.
Agatha Vega is a gorgeous beauty who just loves to get fucked by alien tentacles. This is what makes her the perfect addition to Hentaied. She had some scenes with other co-stars, and you can expect Agatha Vega Rae Lil Black scenes, too. Who knows what Rae Lil Black Agatha Vega have in stored for us, right? Well, stick around on Hentaied, and you will get to see all kinds of sexy scenes depicting the beautiful world of hardcore and odd hentai sex with aliens and tentacle monsters.