Top 4 Real Hentai Videos Featuring EMIRI MOMOTA
Coming from Tokyo, Japan, Emiri Momota is everyone's favorite girl. She was born in 1996 and was featured in some of the hottest porn movies. She has a pair of small perky tits with natural curves. Usually, her hair is long; she is slim and quite sort. This petite cutie is perfect for all sorts of hardcore porn movies… and she has definitely done it all!
Emiri Momota keeps her booty hole shaved with a nicely trimmed pussy in front. She is always ready to try out new and sexy ways to get fucked. This is why she decided to become a part of Hentaied. Here, you can see some of her most mesmerizing and addictive porn movies!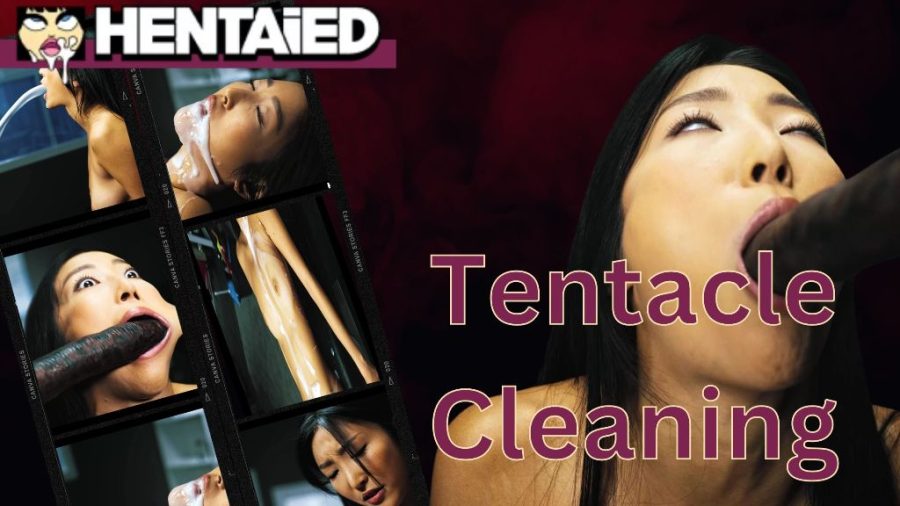 Emiri Momota is a beautiful cleaning lady in a uniform. She is just doing her job, and she loves it! But, this day was different than usual. Her job is to clean after the scientists at night. Once everyone leaves, she steps up… but today, she realized that one of the chairs was very slimy. At first, she thought that maybe the scientists made a mess, but she was very wrong. After trying to wipe it off, she realized that the slime was just not budging. This is when an alien creature crept in and decided to have fun!
You get to see the alien choke her while getting in her panties. Emiri Momota took off her clothes and entered all her desirable orifices. As Emiri Momota got fully naked, the alien laid her down and sucked on her nipples with his tentacles. The other tentacle was entering her vagina and her mouth. It did not take long before the alien shot his cum load inside her tunnels. This led to her stomach completely being filled with alien cum, projecting out as soon as the tentacle left her pussy.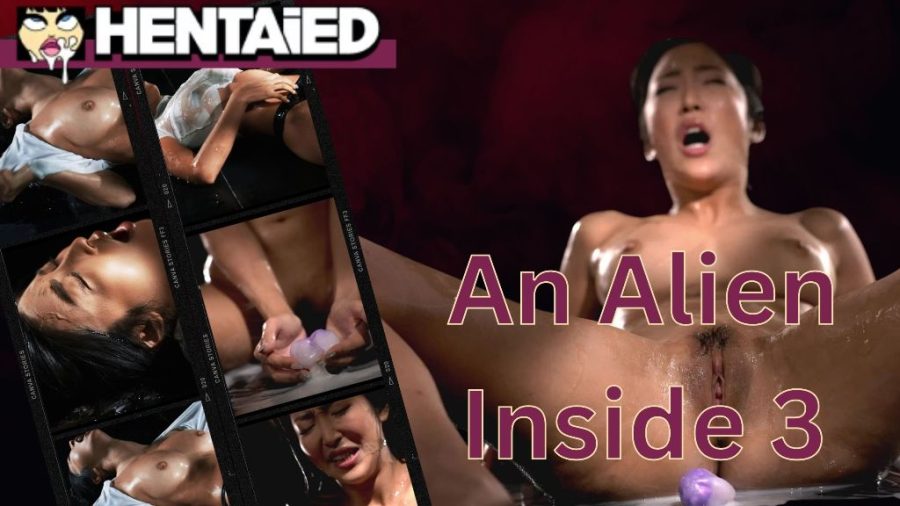 Upon waking up in a pool of slime, Emiri Momota is scared and does not know how to react. She starts undressing herself, trying to grasp the reality of what is about to happen. She tries to get up, but the slime is too slippery. Soon, Emiri Momota feels that something is wrong. There is an alien inside her! What can she do? The alien will release tentacles through her mouth and pussy and continue to fuck her. Emiri Momota can't do anything, as she lays down in the pool of slime and takes it.
Of course, after a while of hardcore fucking she will start to enjoy every second of it. Without holding back, the alien will plant all its seed inside her pussy and mouth. Emiri Momota is now completely filled and covered in cum… still unsure of what happened. Hentaied Emiri Momota will sit up and realize that her pussy is throbbing. Soon an egg will pop out of her cunt, then another… and another! Looks like the alien tentacle left a couple of fertile eggs inside of her.
Emiri Momota was a very bad girl. She was captured by the police and put in prison. Since she didn't understand any English, she really did not know what was about to happen. She will be escorted to her prison cell and cuffed before the policewoman leaves her alone. Emiri Momota is scared because she really does not understand what is happening. As the lights start flickering, she sees a tentacle monster crawling out of the toilet.
Since hentai Emiri Momota cannot move, all she can do is watch in horror. The tentacle will wrap around her neck and start to rub her clit and nipples. Emiri doesn't know how to react, but her body is definitely reacting to all the pleasure the tentacle alien is providing her with. She will start moaning passionately, and eventually, the alien will uncuff her. As she lays down, she will get her mouth, and pussy fucked hard.
Eventually, you get to see Emiri Momota's stomach expand. It is now completely filled with alien spunk, and she cannot move. As the tentacle exits her pussy, she will release all the cum from her mouth and pussy. Emiri Momota is incredibly sexy and hot, but she definitely looks hotter when she is fully covered in white goo!
Although Emiri Momota tentacle videos are very popular, she has filmed some threesomes, too. This one, in particular, is very popular. You meet three gorgeous girls who are undressing in the locker room. However, Barbie Rous is left alone in the room when the alien creature takes her away. It will enter her brain, mouth, and pussy, Completely lost in ecstasy, Barbie has no idea what is happening anymore.
Soon, Emiri and her friend Alice will return to see where Barbie is… this is when their fates are sealed. The two cuties are pulled into the same dark room with their black beautiful friend. As the tentacle wraps around them, it will penetrate all their orifices. You get to see the tentacles enter their mouth and exit through their pussy, in a circle fucking video. These three girls will all get their brains, pussy, and mouth fucked as they have no idea what is happening. Emiri Momota looks absolutely stunning taking all that tentacle dick with her friends. Of course, in the end, you get to see them all completely covered in alien cum.
What makes Emiri Momota Hentaied videos so addictive is the fact that this beauty is super talented and pretty. She has amazing curves and is willing to do whatever it takes to fulfill our naughty fantasies. Watching Emiri Hentaied is incredibly arousing, and she has filmed a lot of incredible porn movies. You get to watch her covered in alien cum, or even share tentacles with her favorite co-stars. Emiri is here to make all your dreams come true, and with her impeccable tentacle-loving talents, you'll surely fall in love.