Top 4 Real Hentai Videos Featuring May Thai
Ready to meet yet another gorgeous Italian girl? May Thai! She was born in 1997 in Italy. This cutie is best known for her naughty porn scenes, where she gets ravished every which way. May Thai joined the industry in 2016 when she was 19 years old. Her first shoot was filmed by Film Studio LP. But she has also worked with many other studios, like TMW Network and Mile High. She is also open to doing all sorts of scenes so that you can watch May Thai with many beautiful actresses from the industry, like Anna Rose, Monika Fox, etc
May Thai is still very active in the industry and has no intention of stopping. She is around 163 cm tall and 50kg, which means that she is quite skinny. May Thai has a pair of tiny perky tits and a great ass. She is very confident, and that translates perfectly through the cameras. This beauty is always looking for new and exciting ways to have fun, and that is why we are all in love with her beauty.
To all the fans of hentai pornography, you are going to love Hentaied May Thai. She was featured in many hot porn movies on our website. This includes all sorts of May Thai real hentai videos, where she will get down and dirty in all sorts of scenarios. With so many pornos to choose from, you can easily get overwhelmed. Well, here are her 4 hottest porn movies, all featured on Hentaied.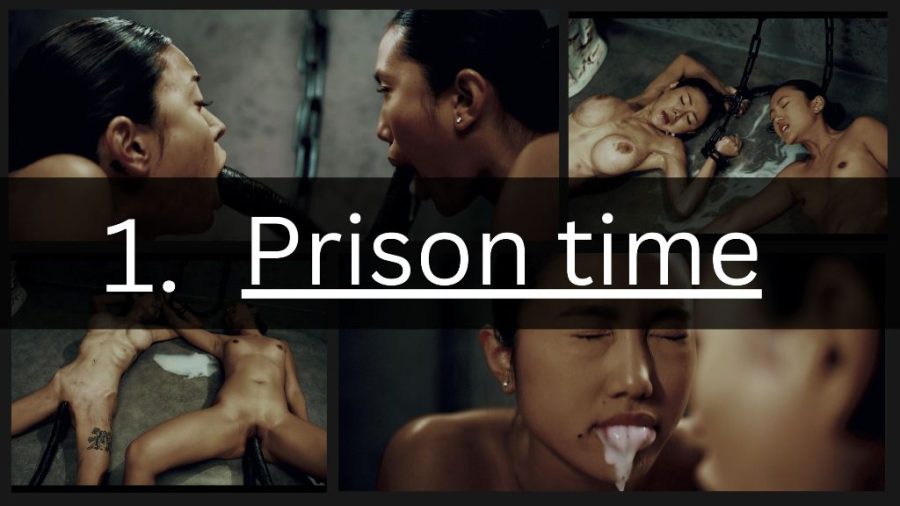 Rae Lil Black has been missing for some time, and her bestie May Thai, is looking all over for her. Rae is quite a cutie, too. She is an Asian babe with incredible tits. So, there's no doubt that you are going to fall in love with her at first glance. Well, May Thai has finally found her bestie. It seems like Rae was locked in a prison cell by a horny monster. Eager to help her out May Thai decided to open the door to the cell and help her friend.
But Rae has warned her beforehand that she should not do that. She needs to run and leave her there. Of course, May Thai thought that Rae was losing it, so she ignored her pleas completely. When she entered the cell, there were tentacles surrounding her. But it was too late to run now! May Thai found herself pinned down by lots of tentacles that crawled all over her delicious ass and small tits.
May Thai got her legs spread wide open as tentacles started penetrating her hard. Her perky nipples were sucked, and her orifices fucked. Rae got to experience that pleasurable torture again right beside her friend. These two eventually had the tentacles fuck them inside out. However, as the tentacle went through May Thai's ass and outside her mouth, it entered Rae's mouth and made the exit on the other end. This video features both Rae and May Thai cumflation ending. You get to see them completely filled with alien spunk and loving every second of it.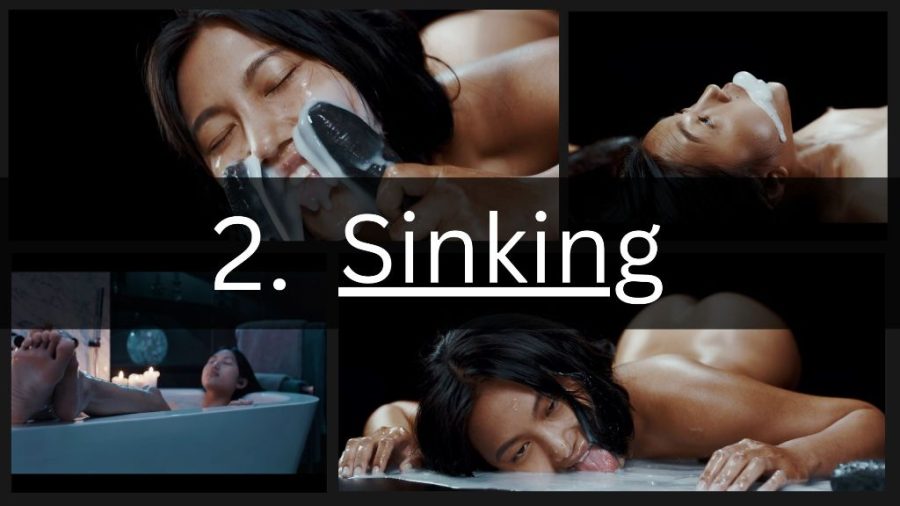 To all the lovers of cumflation action, here is yet another masterpiece! It starts with our petite model May Thai. She is ready to have a romantic candlelit bath by herself. She dimmed the lights, set the mood, and took off her robe. As she steps into the warm bath, she shows off all her natural curves. This cutie is quite a sight to see. She is beautiful in all aspects!
With her headphones on, she could not hear what was happening around her. There was a tentacle crawling slowly to her bathtub! As it slowly crawls inside the bath, May Thai does not suspect anything. But then she suddenly feels a light breeze blow in the room as all the candles go out.
She is now in a completely dark room and can't see anything. Before May Thai is able to exit the bath and turn on the lights, tentacles wrap around her ankles and pull her into the water. May is trying to fight back, but the tentacles are way too strong. Soon, she loses consciousness and is dragged by the alien in a different dimension.
As May Thai wakes up, she realizes what is happening. She is getting fucked by an alien tentacle monster. After it fucks her tight pussy, it will fill her stomach up with lots of spunk, which will make her incredibly horny. Then she will proceed to suck tentacles and get fucked more. In the end, you get to see the cute May Thai lay in a puddle of cum. She lost her mind and is drunk on cum, waiting for more action! It's no wonder why this real life hentai May Thai video is so popular!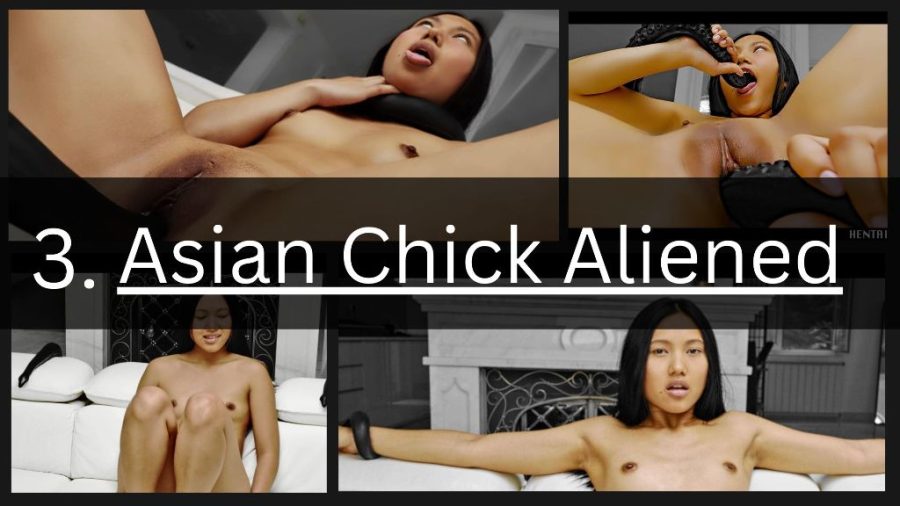 Are you in the mood for a classic May Thai hentai porn is often incredibly kinky? But some of these videos will display tentacle fucking in the best light. In this video, you get to enjoy the full May Thai tentacle experience as this gorgeous girl showcases her exotic skills with tentacle pleasures.
Starting off, you get to meet May Thai. She is completely naked and sitting on her couch. At first, May Thai seems a bit shy and reserved, but do not let that fool you. She is actually exceptionally horny all the time. As she is sitting on the couch, there will be lots of tentacles slowly crawling to her orifices. The tentacles will play around with her perky tits and ass and get her in the mood.
As one of the tentacles wraps around her neck, the other will start penetrating her delicious pussy. Of course, these tentacles will wrap around her whole body, making sure to touch every single crevice. May Thai enjoys all the naughty sensations. She will use her hands to push the tentacles deeper into her cunt while sucking a tentacle simultaneously. As you can see, May Thai can never have enough!
After loads of fucking, May Thai will get lost in pleasure. You get to see her with her tongue out and eyes rolled back, making the hottest ahegao face. In the end, she will get her tight pussy filled with loads of alien cum, while moaning and twitching in pleasure. In this video, you get to enjoy all sorts of close-ups while May Thai enjoys getting ravished by big tentacle monsters.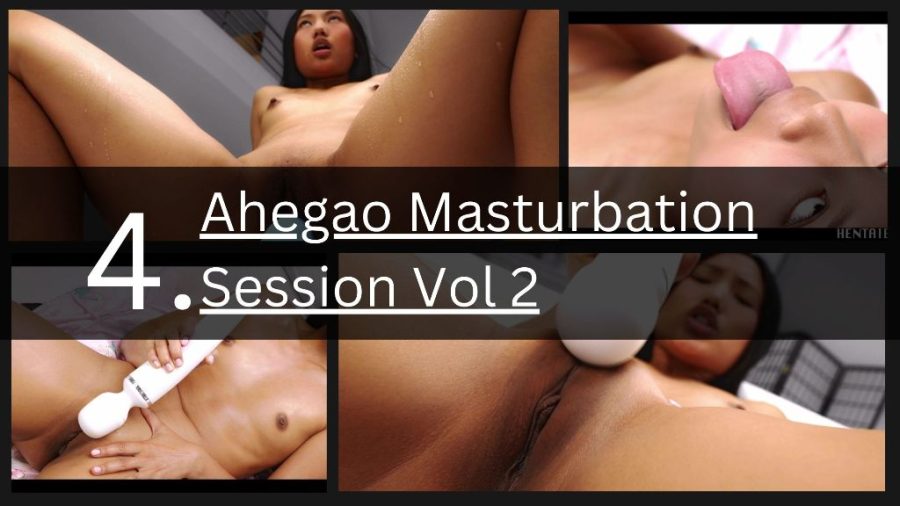 Did you know that May Thai is a huge fan of hentai? So, it is not surprising that May Thai hentaied porn exists! She is a beauty like no other, and she has always wanted to be a part of hentai porn. How could we not make those dreams become a reality? Well, you now get to enjoy watching May Thai real hentai videos as much as you want!
In this particular video, May Thai is here to show off her love for tentacle dicks. She is ready to masturbate and have loads of fun with toys and tentacles. Starting off, you'll get to see a nice view of her delicious snatch. May Thai loves to keep herself shaved completely. Using a vibrator, she will press it onto her clit, and you will get to see her pussy lips tremble with vibrations.
As she is pressing the toys on her pussy she will start making sexy ahegao faces. You can see that she is really in the moment, with her cheeks becoming redder by the second. As she gets hornier and hornier, she will start to sweat and get lost in the moment. Her next toy is an alien-shaped dildo that she loves!
She will position her tight pussy on top of that dildo and spread herself open slowly. Starting off with slow rides, May Thai will eventually ride like a true little slut. Enjoy the upside view of the action and sexy close-ups of her O-face. It's not ahegao masturbation until the beauty makes the ahegao face, right? Well, May Thai is the ahegao queen, and she will make all sorts of sexy faces.
In the end, you get to see May Thai real hentai coverage. She will lie down on her back and enjoy getting sprayed with loads of alien cum. Opening her mouth from time to time, she will get a taste, too! Nobody looks quite as tasty as May Thai when she is completely soaked in cum.
Are you in the mood for some hardcore porn action? Well, May Thai is here to make your dreams come true. She was featured in plenty of Hentaied porn movies, each hotter than the next. So, there's no denying that you will find your perfect masturbation material.
May Thai is an open-minded hottie who is always down to trying new things. She loves to get her audience addicted, and with such beauty, that is quite an easy task. So, if you are ever in the mood to watch May Thai hentaied videos, you have come to the right place. May Thai is waiting for you on Hentaied.com!