Top 5 Hentai Videos With Surprising Tentacle Attacks
Has watching porn become quite dull lately? If so, I've got just the right thing for you that will light up that spark once again, keep you occupied for quite some time, and, more importantly, keep you pleased like you've always wanted!
Even though watching porn videos with some of the most famous pornstars worldwide never gets old, it's no secret that more and more scenes have become similar. You keep seeing the same things over and over again; the only difference is the main pornstar in that scene.
Well, things are about to change if you have an open mind and have nothing against watching Hentaied porn videos with your favorite pornstars. Yes, you've heard that right. The time has come when you will have a chance to get various girls to get drilled with long alien tentacles until they give these same girls massive creampies and facials and leave them completely drenched in jizz!
You might not expect this, but various girls had the chance to encounter alien tentacles; some of them were expecting it, and others did not! Well, here are the top 5 Hentaied porn videos featuring girls who had unexpected encounters with long alien tentacles that left them shaking and satisfied them more than any guy ever before!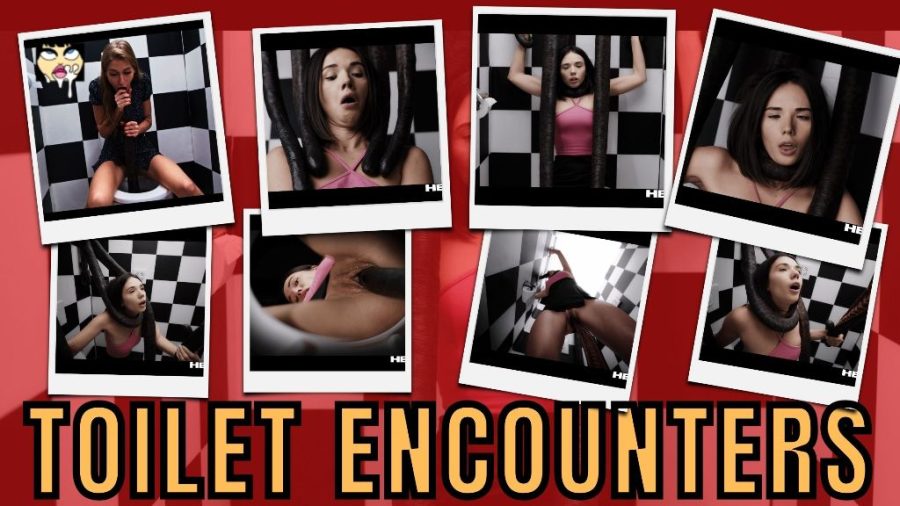 As always, Eve Sweet went to the public bathroom to pee, but this time, she decided to check out her messages while sitting on the toilet. While she was still focused completely on the phone, she started hearing noises outside the booth, and since she got scared, she decided to put the phone away and get as far away from that public bathroom as possible.
When she tried opening the door, she couldn't do it because it was stuck. That was the moment when she was going to learn why using a public bathroom is not as safe as some might seem.
Just a few moments later, she noticed an alien tentacle started crawling out of a hole in the wall, but that was not all. Other tentacles started coming out of the toilet bowl and from behind her.
The alien monster started choking her and slowly undressing her, but that was just the beginning of an unforgettable experience in the public bathroom for Eve Sweet. As soon as the monster took off her pants, it started drilling Eve's shaved pussy, which made her moan loudly.
Eve couldn't make up her mind whether she was enjoying the experience or not, but there was nothing she could do except to let herself go and try to make the best out of the situation. The monster kept drilling her pussy until it finally gave Eve a huge creampie and an intense orgasm like she's never felt before!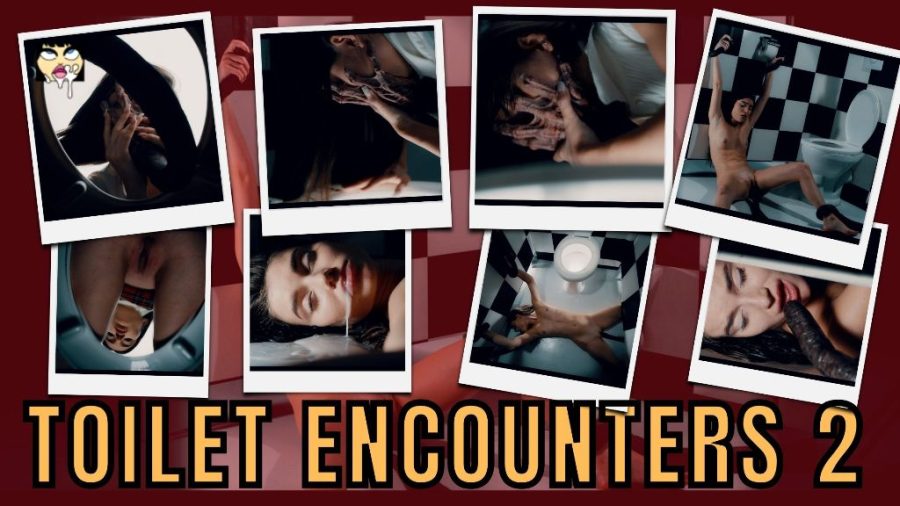 Most people would never think they would get attacked by an alien monster, but weird things can happen, and you just might be the next victim of an alien tentacle monster. Well, Stefany Kyler thought that she was completely safe in the public bathroom and didn't think about anything else but peeing.
Things were about to get heated when Stefany heard something strange happening in the toilet bowl, so she decided to investigate it further, but that was her first mistake. If something bad was about to happen, it certainly was at the moment when she decided to take a closer look at that toilet bowl.
Once she started peeing beneath her, an alien tentacle jumped out of the bowl and took control of Stefany. The monster restrained her and started to take off her clothes until she got completely naked.
Stafany didn't know what was going to happen next, but she had a feeling nothing good was going to happen since she couldn't do anything at the moment. Instead of something terrible happening, the monster started drilling her pussy and mouth simultaneously, which actually made Stefany aroused.
The monster kept drilling Stefany for some time, but the fun had to stop when the monster came in Stefany's mouth and pussy, leaving her completely covered in cum on the floor.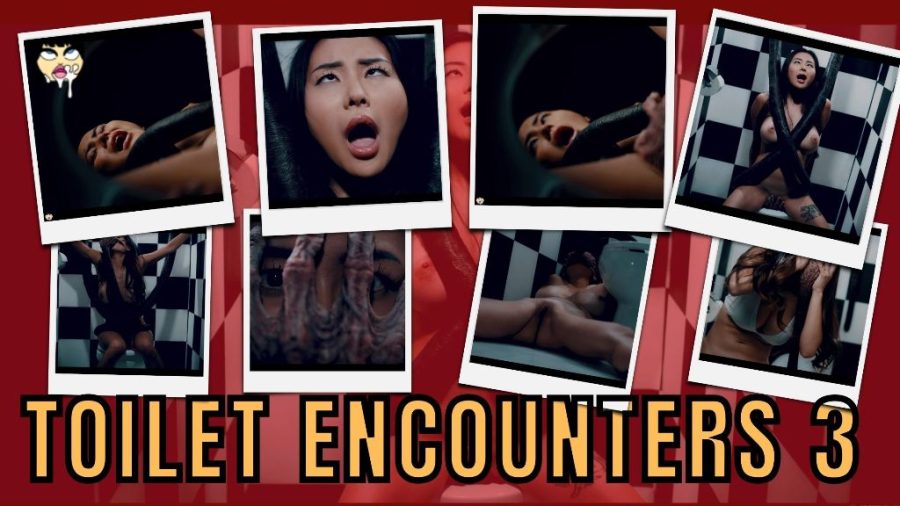 Nothing good can happen in the public bathroom, and Rae Lil Black was about to find that out the hard way. After working the entire day, she finally had the time to pee, so she took off her shorts and sat down on the toilet to relax in the meantime.
Since this was the first time she sat since she had woken up, she decided to take a few selfies because she likes to admire her beauty. However, after looking back at those pictures, she noticed something disturbing in the background that frightened her more than she thought was possible.
When Rae was expecting the least, an alien monster jumped on her face and started taking control of her body. The restrained Rae Lil Black couldn't move, so the only thing she could do was let herself go and hope for the best.
Instead of getting harmed, the alien monster had other plans in mind. It started drilling Rae's pussy, making her moan like crazy. The monster then moved onto her throat and started ramming a tentacle as deep into her mouth as possible until it finally came and gave Rae Lil Black one of the biggest facials she'd experienced so far!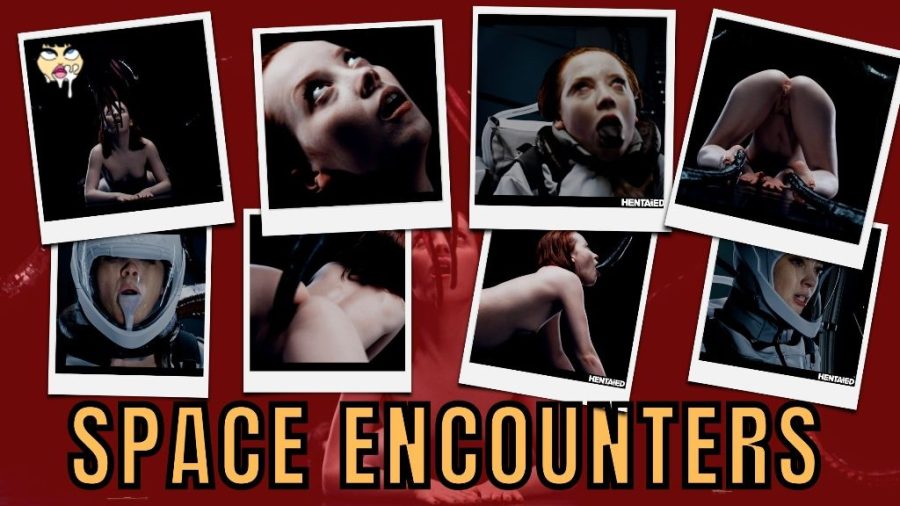 Lottie Magne was finally about to make her biggest dream come true because ever since she was little, she wanted to become an astronaut, but not just any. She wanted to become the first woman to explore the unknown parts of space!
When she went to space, she started looking around, hoping to see something no one had seen before. Little did she know her wishes were about to come true, but nothing could have prepared her for what was about to happen.
Instead of finding a new planet, an entirely new living species, or something else that most people back on Earth were hoping she would find, she came in contact with an alien monster. Lottie Magne always knew there was a possibility of running into aliens on her journey, but she never expected the alien monster to try to sexually please her.
The alien monster took off Lottie's space suit unveiling her tight little pussy and small boobs. Lottie had a feeling where this was going, so she didn't try to fight it because it had been some time since someone had touched her like the monster did.
The first thing the monster did was start drilling Lottie Magne's tight pussy, but that was just the tip of the iceberg. Soon after that, the monster used its other tentacles to drill Lottie's tight asshole and throat, making her moan louder than ever before.
As much as Lottie was enjoying the experience, she wasn't ready to see the tentacle that entered her pussy come out of her mouth. However, she couldn't think about anything other than the pleasure she was experiencing, so she just let it happen until the alien monster finally came and left Lottie completely covered in warm jizz!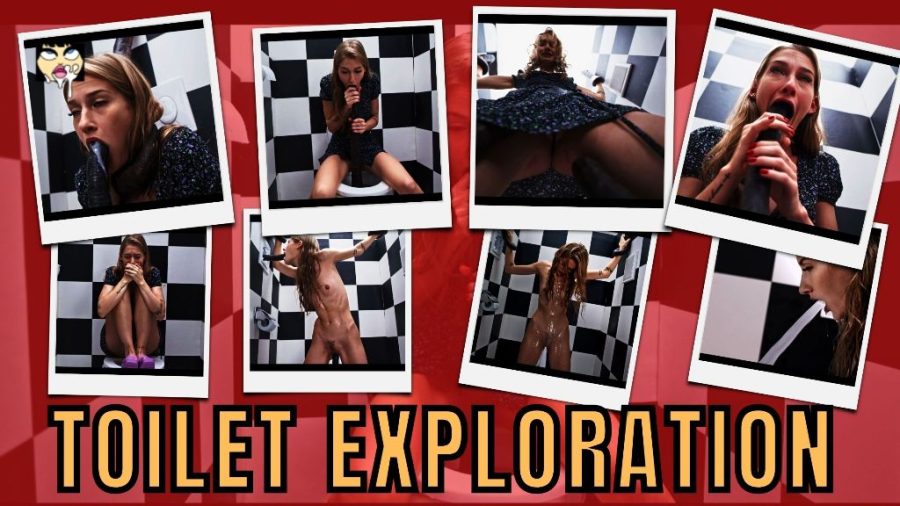 The world was about to end, and Tiffany Tatum wasn't ready for that situation. She is far too young for it all to end, so she decided to hide in the bathroom, hoping nothing would be able to harm her. However, once she locked herself in the public bathroom, she had nowhere to run away if someone had come near her.
As expected, the worst was about to happen. The aliens have managed to find Tiffany Tatum, and it was all because of her juicy pussy. She couldn't hide the smell of her delicious pussy, and the alien monster wanted to get a taste of it as soon as possible.
No bathroom lock was going to hold the monster away from Tiffany, so the monster found an alternate route to get to her. The monster jumped out of the toilet bowl and immediately restrained Tiffany, preventing her from moving and, more importantly, running away from that bathroom stall.
Once Tiffany Tatum was restrained, the monster took off her short sundress, exposing her slim body. Soon after that, the tentacle monster started drilling Tiffany's wet trimmed pussy and throat, making her moan loudly.
Even though Tiffany was really scared in the beginning, she began to enjoy the experience because she was getting penetrated like she'd always wanted. There were plenty of tentacles to enter every one of her holes, so the experience Tiffany Tatum had at that time couldn't be described with words.
The alien monster got so horny that it couldn't stop itself from jizzing in the toilet bowl, filling it all the way up to the top. That wasn't the end of fun because the monster decided to push Tiffany's pussy into the bowl, forcing her to drink all that cum, but both of them knew that wasn't going to happen.
Tiffany Tatum quickly forgot about the world ending because the things she was experiencing, especially in the end, were far worse than she could have imagined, so she began thinking that the end of the world might not be the worst thing that could happen.