Top 5 Real Hentai Videos Featuring Rae Lil Black Hentai Videos
Rae Lil Black is a YouTuber, model, and porn actress, born on August 17th in Osaka, Japan. Other than her social media presence, she is known for her gaming skills and vlogs. That said, we all know this beautiful petite Asian girl for her fantastic pornographic career. She is sexy, with a pair of big breasts, a tight shaved pussy, some tattoos, and a talent to make all your fantasies come to life.
This is what makes Rae the perfect model for Hentaid.com! She's been featured in some of the hottest hentai porn movies, showing off her exceptional acting skills while being penetrated every which way. Rae Lil Black always finds new ways to amaze her fans! Searching for her hottest porn movies? Well, here are the top Rae Lil Black hentai movies you should definitely check out!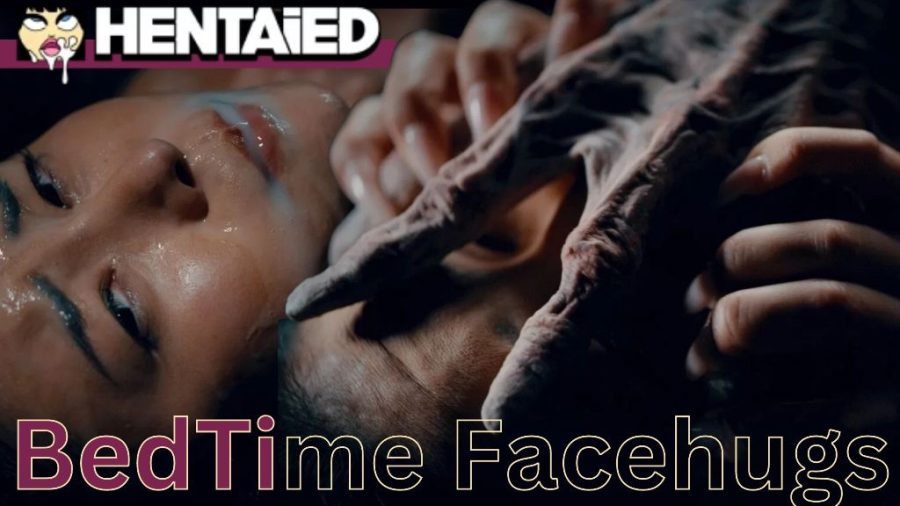 After a long day, all Rae Lil Black wants to do is get under the covers for a good night's sleep. As she lies down, it doesn't take her too long to fall asleep… but it looks like she forgot to check for the aliens under her bed! Wearing her sexy white lingerie, she is the perfect target for a horny alien looking for an adventure. Once she's pulled under the covers, she'll wake up and realize that alien tentacles are rubbing all her desirable curves. As one of the tentacles gets inside her mouth, the other will start going downtown. Realizing that she can't struggle, Rae decided to submit to pure pleasure! If you enjoy sloppy creampies, you'll surely love this BedTime Facehugs Rae Lil Black hentai movie!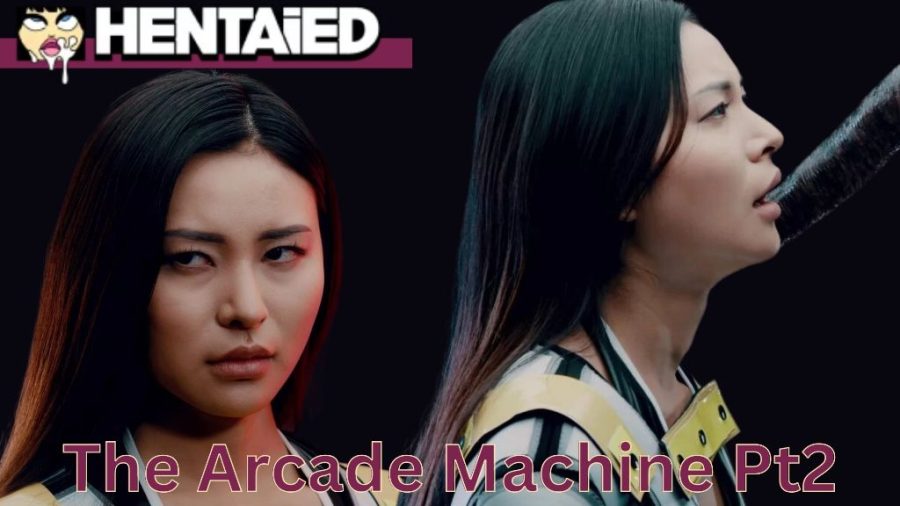 Rae Lil Black is quite a competitive beauty, and once her friend Jia Lissa presented her with a challenge, she was not about to back down! After winning fair and square, Jia Lissa admitted defeat and gave Rae Lil Black her award… the arcade machine! Rae Lil Black Arcade Machine is filled with challenges, mystery, and lots of hentai sex. This is not just your average arcade machine; it brings monsters back to life! After starting the game, Rae was faced with challenges she could not defeat. It seemed like the game was rigged, so instead of restarting, she decided to try siding with the aliens. This led to the beautiful busty Rae indulging in loads of hardcore alien action. Tentacles were all over her big breasts, nipples, pussy, and buns. You can clearly see the moment Rae decides to surrender to the pleasure, as she ends up completely covered with alien spunk!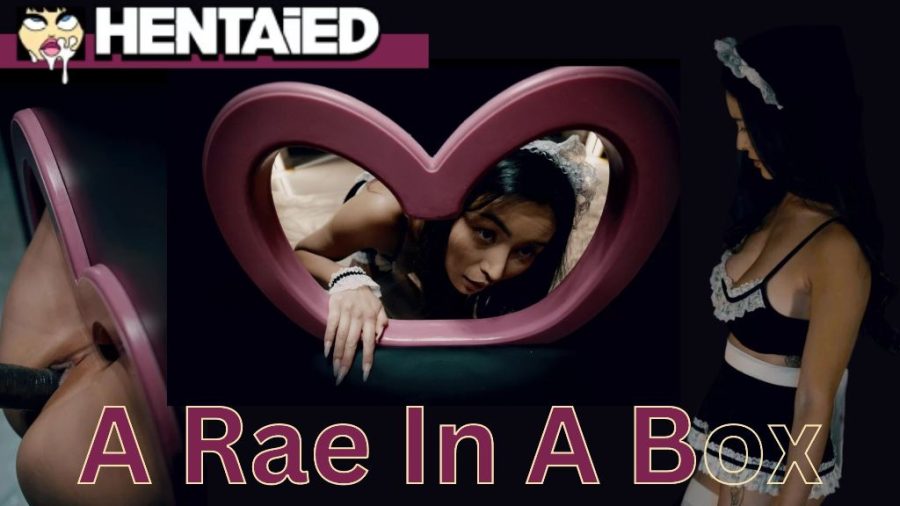 Cute girl Rae Lil Black is wearing a sexy maid outfit! She is a hardworking cleaner tasked with the job of cleaning her boss's attic. There she encounters a strange-looking box… and although she knows that she shouldn't look inside, she just can't help it. Looks like curiosity got the best of her, and as soon as she looked inside, something strange happened, leading to Hentaied a Rae in a box. She woke up stuffed in a box with a couple of openings, and she was nude! It did not take long before tentacles started appearing, entering her delicious tunnels. With lots of fondling and penetration, Rae Lil Black gave in completely! Watch her get a mouthful and a juicy creampie while loving every second of her tentacle sex experience.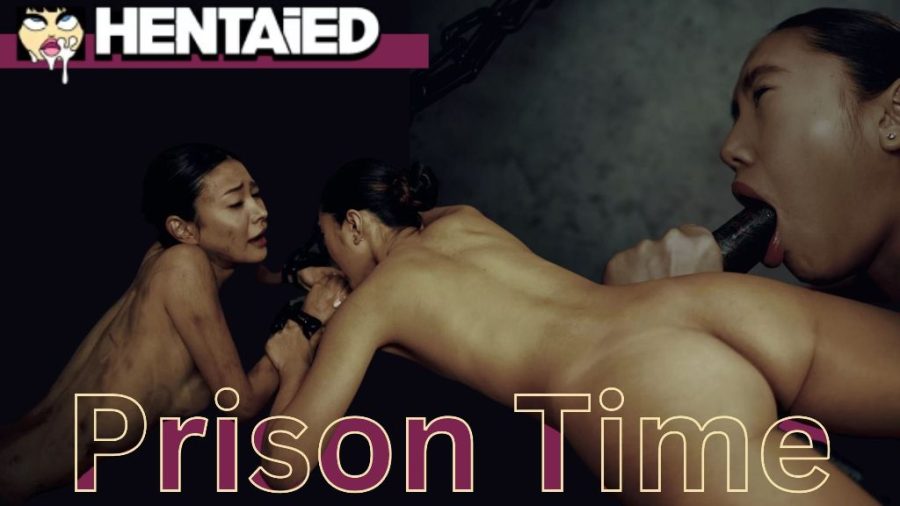 Sometimes, scenes get a lot naughtier when there are multiple girls involved. The Prison Time May Thai Rae Lil Black is the perfect example! After Rae was captured and jailed, it was all up to her friend May to find her. She succeeded, but upon opening the prison doors, you can hear Rae telling her to run. It looks like there's a monster lurking in the shadows. Thinking that her friend is just out of it, May ignores the warnings and proceeds to try and help Rae. As the door shuts and the light goes dark, May realizes that she should have listened! The two besties are chained to the prison walls as a tentacle monster attacks all their holes. One of the tentacles will penetrate Rae's pussy, explore her insides, and appear through her mouth. The other will get inside May's mouth and pussy. In the end, they will both be left in a puddle of thick white goo. Although this all started with fear, the two besties ended up having the time of their life as they surrendered to the pleasure!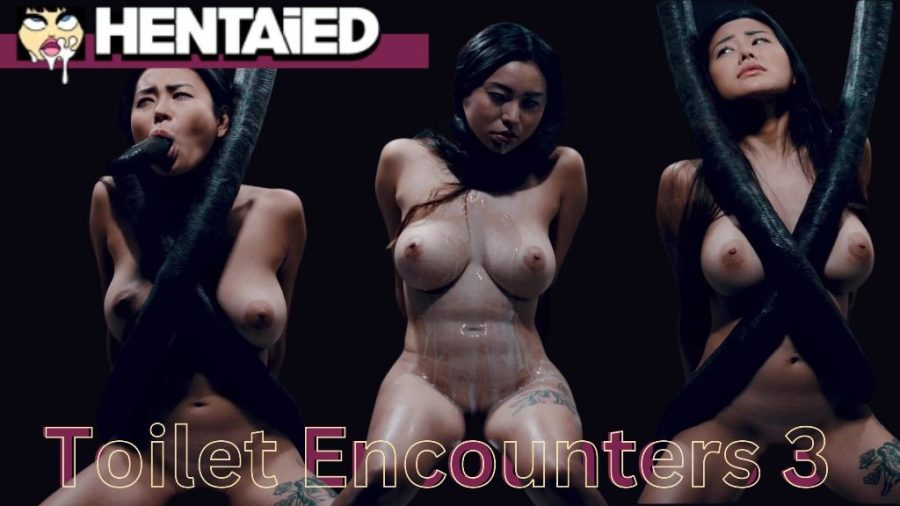 Women's bathrooms have always been a fun mystery and sexy fantasy. What exactly goes on behind closed doors? Well, Rae Lil Black Toilet Encounters 3 is about to give you a fantasy scenario you'll never forget. After a long and exhausting day, Rae went to the bathroom and decided to snap a couple of selfies. Upon examining the selfies, she realized there was some odd substance splattered all over the walls and the floors of the bathroom. She immediately tried to escape, but it was too late! Rae was met with a bunch of large tentacles that lunged at her face, causing her to lose consciousness. When she woke up, the tentacles were all around her, massaging her tits, ass, entering her pussy, and mouth. Her screams were muffled by the tentacle latched onto her face, so she couldn't even call for help! In the end, Rae Lil Black was left with a huge amount of sticky tentacle cum all over her body and inside her holes.
It comes as no surprise that Rae Lil Black tentacle pornographic videos are super popular. She is a gorgeous Asian girl with a pair of great tits, a tight pussy, and amazing talent, always ready to deliver the juiciest scenes. On Hentaied, you get to watch HQ Rae Lil Black hentai movies, where she'll get completely filled up with alien cum while having all her tight orifices penetrated by tentacles.