Top 5 Real Hentai Videos Featuring ALISSA FOXY
Alissa Foxy is a beautiful blonde model born in 2002, in Ukraine. She is known for her naughty performances in many popular pornographic movies. Alissa's been in the industry for 2021 and has created a lot of amazing videos in a short time period. She is a slim girl with petite curves and a dirty mind. This babe is always in the mood to do something dirty, and nothing stops her from achieving her sexy orgasm!
This is why Alissa Foxy Hentaied content is super popular. You can watch her get fucked by tentacles left and right, along with many other hot scenes. Want more content from this cutie? Check out Alissa Foxy OnlyFans. What kind of content are you itching for? Well, you are welcome to watch her in action on Hentaied! She is beautiful, hot, and always in the mood to get hard fucked. Here are some of her most popular porn movies:
The best kinds of porn movies are the ones involving two or more beautiful girls. This time, you get to see the gorgeous Alissa in some sexy action with Eveline Elle. Hentaied Alissa Foxy has been compromised by a parasitic alien. It has entered her body, making her incredibly horny and thirsty for pussy juices. This has led her to barge into Eveline's house and attack her. Of course, Eveline told her to leave at first, but Alissa Foxy was not going to listen. She started kissing her sexy friend, and that is when you see liquid ooze out of her mouth.
This is what made Eveline horny too! It seems like the parasitic alien has entered Eveline as well, as the two girls were now horny and ready to fuck. Watch these two cute girls make out, lick each other, use their fingers, and moan in pure ecstasy. They are horny, sexy, and ready to do whatever it takes to make each other cum hard. You'll get to see them in super hot action until they are lying in their own puddle of cum!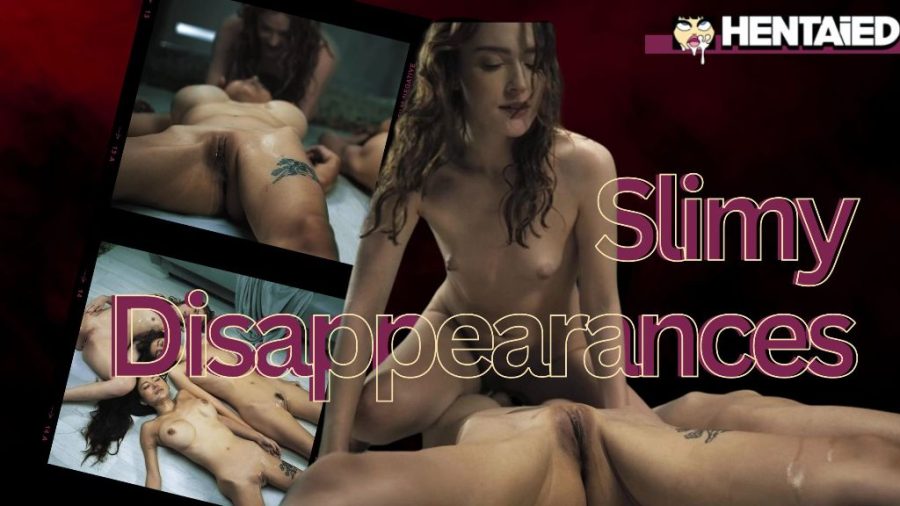 Do you enjoy crime shows? Well, how about the sexy kind? You get to meet the beautiful private investigator Jia Lissa and two sexy policewomen, Rae Lil Black and Alissa Foxy. They are all at a crime scene, trying to figure out what happened to the guy who used to live here. While investigating, Jia was left alone… When the two policewomen came back, they found Jia lying on the ground. She was completely naked and covered in slime. What could have happened? Well, it looks like the parasitic alien has taken control over Jia!
You can watch her control her tentacle friends as she undresses the gorgeous Alissa Foxy hentai and Rae Lil Black. These two cuties will be naked while tentacles penetrate their orifices. Some will go through their entire body and exit from their mouth. These two chicks were scared at first, but in the end, you get to see both enjoy themselves to the fullest. They will all kiss, finger, and fuck each other until they are completely covered in alien goo.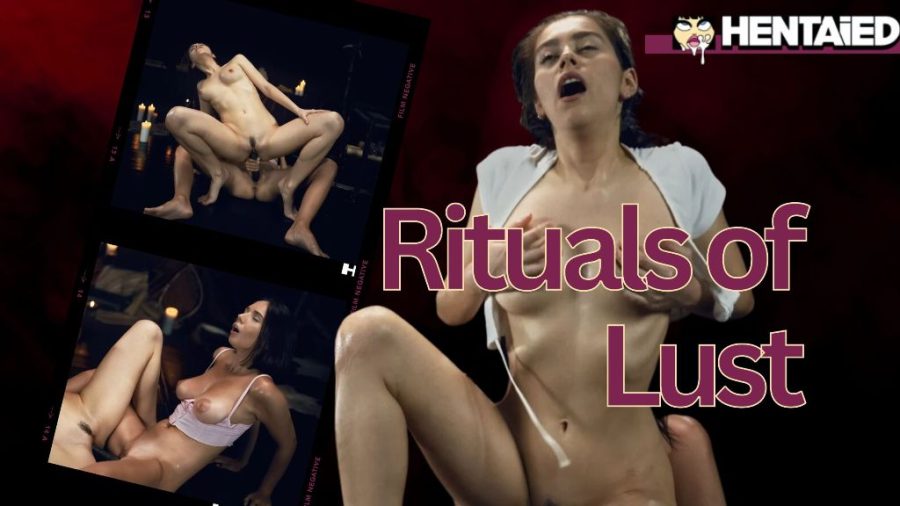 What could possibly go wrong as two sexy girls decide to do dark magic sex rituals? Rituals of Lust Alissa Foxy Eve Sweet is a classic where you get to see two of the hottest babes in the industry fuck each other with tentacles. Starting off, they are trying to perform a ritual for the first time. But something goes completely wrong, as Eve gets possessed by an alien.
She will grab Alissa Foxy with her tentacles and start munching on her twat. While providing oral, you can see a tentacle exit her pussy, as she pushes it into Alissa Foxy's tight little cunt. The two will start enjoying themselves as the alien fills them up with cum. It seems like this alien has endless supplies of cum, as he was able to make Alissa Foxy's stomach grow!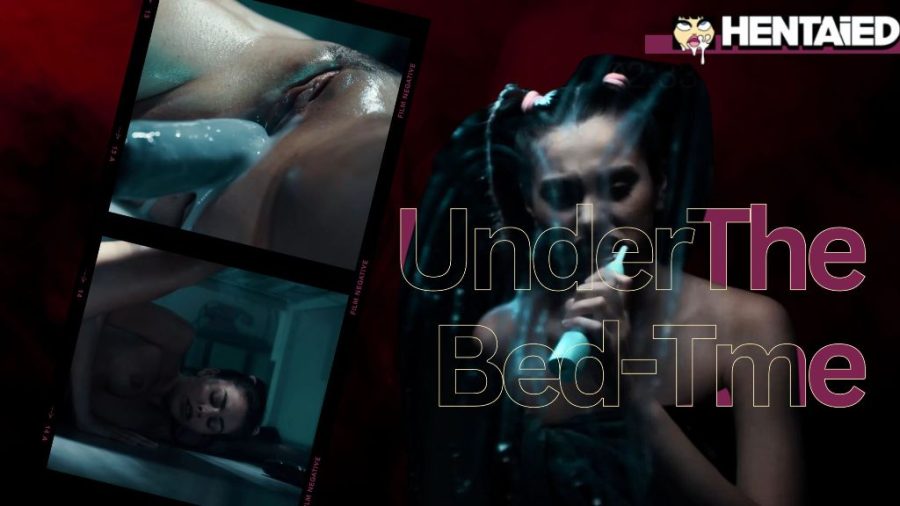 When booking an AirBnB it is important that you check out the reviews. Some cheap options are not looking good! But it seems like Alissa Foxy forgot to do that, which is how we ended up with UnderTheBed–time Alissa Foxy video. She arrived and realized that the room was disgusting. It is filled with maggots, cockroaches, and a TV that only has static. There is nothing she can do about it, as she needs a place to sleep.
Once she manages to actually fall asleep, she will be woken up by tentacles dragging her under the bed! Alissa Foxy is scared because she doesn't know what is going to happen. The tentacle monster will start touching all her good parts. She will get her shaved pussy fucked hard while sucking on another tentacle. After a while, Alissa Foxy will completely give in to the ecstasy. Who knew that Alissa Foxy Under the bed time would be such a hot hit?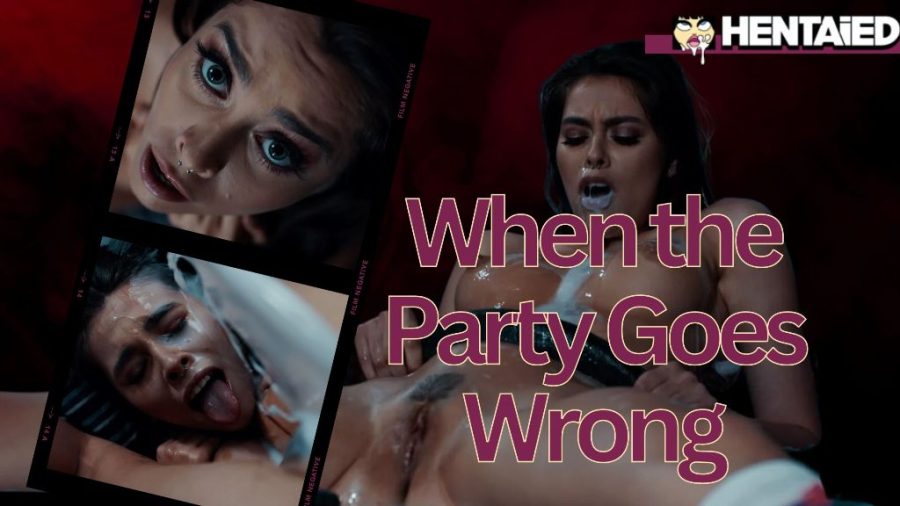 Alissa Foxy and her redhead friend are having a party. They are wearing bikinis and having fun. But soon, the lightning will strike and bring in an unwanted entity. The room will turn pitch black as tentacles wrap around Alissa Foxy's neck. There is a white substance leaking from her mouth as another tentacle drags her friend away.
Alissa Foxy will soon be completely stripped off while the tentacle alien plays around with her goodies. She will get her pussy fucked hard, and after being filled with alien spunk, she'll start to enjoy every second of it! Watch her get completely covered in alien cum while fucking and sucking slimy alien tentacles.
It's really not surprising why people fall in love with Alissa Foxy. She is a beautiful girl with curves in all the right places. She is also a great addition to Hentaied. So, if you want to see her in some sexy action, do not hesitate to check out her sexiest videos!