Top 5 Real Hentai Videos Featuring Sonya Blaze
Meet Sonya Blaze, a beautiful Russian cutie with curves in all the right places. She was born in 1999 and became popular after she shared exotic semi-nude pictures and videos of herself. There is a high chance that you've already heard about Sonya, as she often made headlines because of her beauty. Not to mention that Sonya Blaze has a massive following on different social media platforms.
However, Sonya Blaze is mainly known for naughty series like Vixen, Blacked, Sweet Seduction, etc. She is quite a beautiful and talented girl who wants to share all her naughtiness online. This is why she decided to become a part of Hentaied. Sonya Blaze shared that she is a huge fan of hentai. So to be able to get fucked by big tentacle monsters in real life definitely gives her the thrill.
Sonya Blaze looks quite classy. Her face is super pretty, her hair is usually long, and her body is curvy in all the right places. This beauty is well-educated, and she even graduated from a well-known university. But it seems like she always had a high libido. So, she decided to test her talents in the adult industry. We are all grateful that she did!
So, are you ready to watch some hardcore Sonya Blaze hentai porn? You've come to the right place! Here, you get to enjoy all the juiciest Hentaied Sonya Blaze porn movies. Since this girl has been with us for quite some time, she's been featured in many amazing porn movies. Thus, there's no doubt that you will find a video that perfectly suits your naughty needs. Need some help choosing the right kind of masturbation material? Here is a list of her hottest Hentaied porn movies.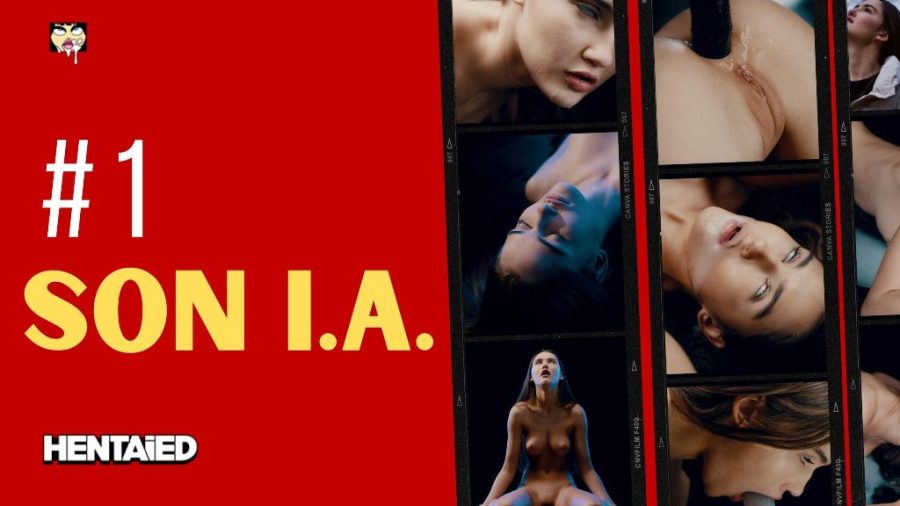 Sonya is a beautiful human prototype. The planet Earth owns her, but unfortunately, she still has many errors. In order to debug those errors and make her work properly again, an invasive procedure must occur. This means changing all the liquids in her body from all her orifices. This will involve loads of hardcore penetration.
After being taken by a spaceship, this AI will wake up in a dark and unknown place. It is time for her to be reset. Starting with her ass, she will be flipped on her back and fucked hard. Of course, this will happen right after the tentacles explore her mouth, too. The main point of this is to fill her up in all possible ways. This means putting the beautiful Sonya Blaze in all sorts of sexy positions. Are you ready to see all her desirable tunnels fucked hard?
Well, Sonya Blaze will take all the tentacles like a true champ. After her ass is fucked hard, the tentacle will travel through her stomach and exit through her mouth. She is going to get fucked inside out. As her ass fills up, you see her stomach expand. Eventually, all the liquid will ooze out of her mouth and ass. Sonya Blaze cumflation porn movies are always on a whole new level. This beauty is just so talented!
Of course, that is not all. As she gets washed inside and out, Sonya Blaze will continue to suck tentacles and get fucked hard. This beauty can never have enough of hardcore banging, and she is here to demonstrate her hottest skills. Enjoy watching real life hentai Sonya Blaze!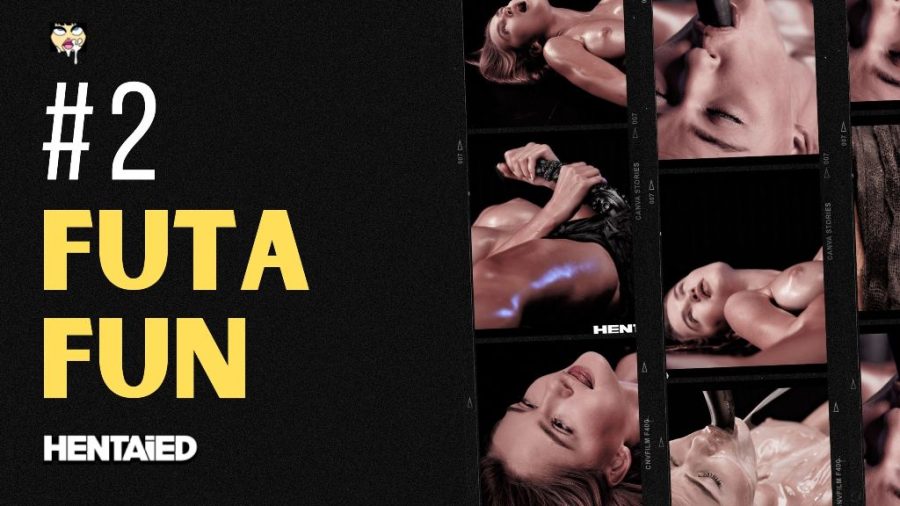 What happens when an experiment goes wrong? Well, Sonya Blaze ends up with a tentacle futa dick! Sonya Blaze is a gorgeous girl with burning desires. She woke up in a dark room with her tentacle dick fully erect. Jia was actually in charge of this failed experiment. But, it seems like the experiment did not completely fail because Sonya Blaze got exactly what she wanted. This beauty is quite eager to use her new tentacle dick in various ways.
Once Sonya wakes up in that dark room, she will grab her tentacle cock immediately. She'll start tugging like there's no tomorrow. As she's feeling incredibly horny, this beauty doesn't want to stop. Instead, she keeps getting more and more passionate about stroking her big hard cock. Eventually, another tentacle will enter her mouth while she is jacking her big pulsating dick. As she sucks off the tentacle, she will ejaculate all over herself.
But that is not enough for her! She will continue sucking the tentacle dick until she gets completely covered with alien cum. Eventually, she will bend in a way to reach her own futa tentacle cock with her mouth and start sucking herself off. While she does this, the other tentacle will penetrate her delicious pussy. Once she gets fully filled with alien cum, she will spray it out of her pussy and right onto her pretty face!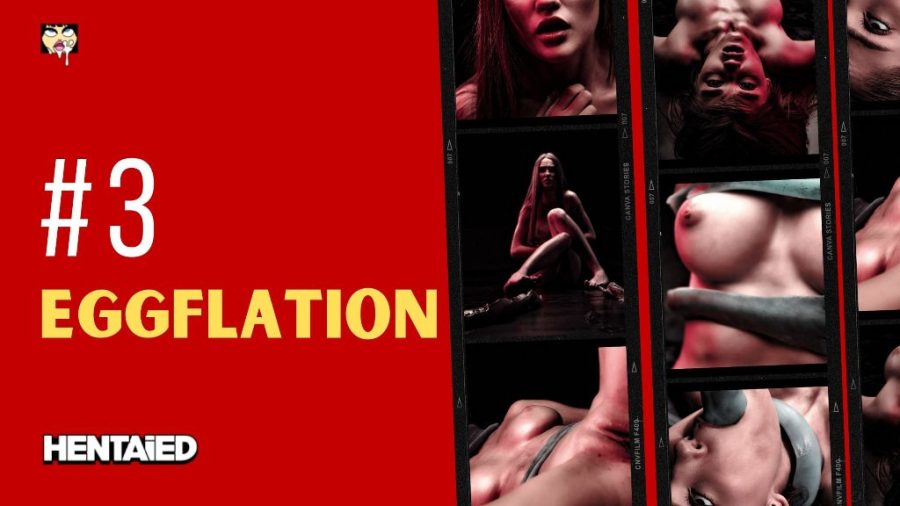 Horny aliens have captured Sonya Blaze. These aliens enjoy doing all sorts of experiments on hot girls, and now it was her time to shine. The type of experiment involves filling beautiful ripe girls with eggs. It looks like Sonya Blaze was the perfect specimen for this experiment. She finds herself on the floor of a very dark room. She is completely naked and trembling in fear.
As tentacles start approaching, they will wrap themselves around her ankles, making her unable to move. She will be pushed to the floor, with tentacles around her waist, ankles, and neck. Completely immobilized, the tentacles will enter her mouth and go super deep. Eventually, she will get another tentacle cock shoved inside her tight pussy.
As the tentacle monster releases its spunk all over her face, it will also implant itself inside her delicious teat. Sonya Blaze tentacle videos are always addictive and arousing. In this one, you see her stomach inflate as alien cum invades her body. In the end, you can see an alien egg slip out of her drenched cunt.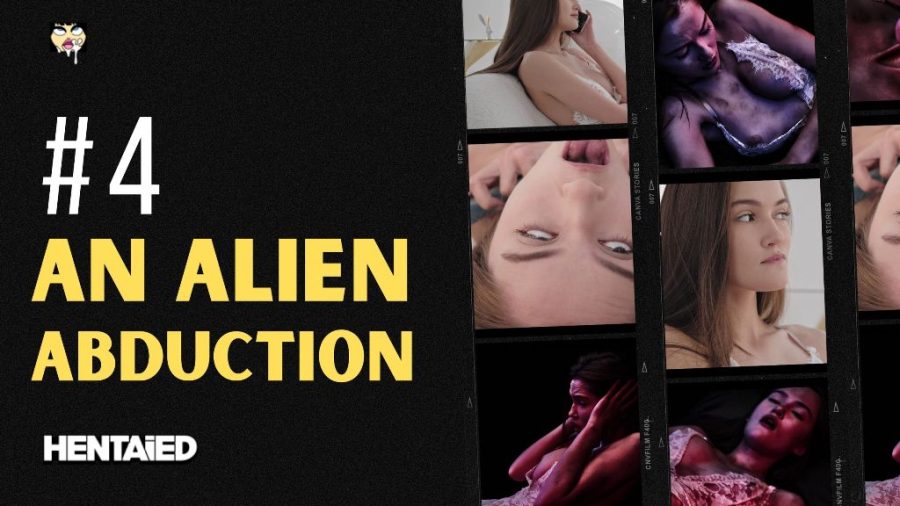 It's not surprising why Sonya Blaze real hentai videos are so popular. This beauty will go the extra mile to give us all the hottest angles. So, are you ready for another Sonya Blaze Hentaied classic? This time she is invaded by aliens who just want to cover her with loads of cum.
It is a quiet day, and Sonya is eager to have fun. But all her friends are busy. So what can she do to have fun on her own? Well, she decided to take some pictures to kill the boredom. This is when she realizes that she actually has visitors in her home. There are lots of alien tentacles slowly crawling towards. Sonya was not that happy to see the tentacles, especially when she wasn't able to move once they grabbed onto her.
Soon, Sonya fell into deep sleep and was transported to a whole new place. Once she woke up, she realized that she was filthy and almost naked. This rush of horniness came across, and she just started to masturbate. As a tentacle penetrated her pussy, Sonya played with her perky tits and enjoyed every moment of it. Eventually, tentacles wrapped all the way around her body and covered her with cum.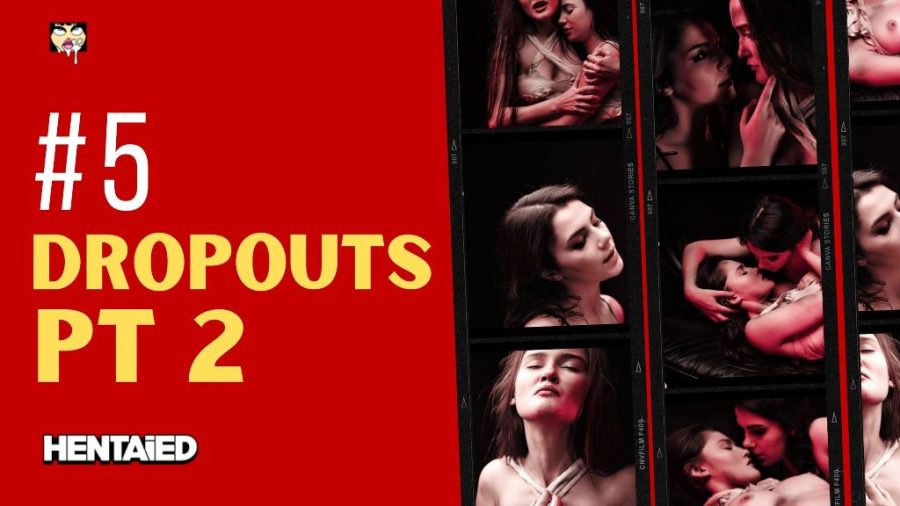 Dropouts is quite a popular series on Hentaied. It involves loads of hardcore lesbian action with the most beautiful women you'll ever see. Now, it is time to welcome Sonya into the world of dropouts. Valentina is here to make the move. Sonya is lying on her back as Valentina starts kissing all parts of her body. She will even give her a hot oral before she tells her that the tentacles are slowly approaching.
This will make Sonya a bit uneasy as tentacles slowly start touching her. While Valentina is still on top of her, they will both get hardcore fucked by tentacles until they are filled with loads of spunk. It did not take long before these two hotties were filled with sexual excitement. Once they were covered in cum, it was time for other girls to join the fun in this hot fuck fest.
Now, you get four different angles for all these lovely babes. Including one that is dedicated to Sonya! She is a hottie who stands out from the crowd. You get to watch her fucked by lots of tentacles with other gorgeous girls beside her. All of these beauties will get filled up to the point where you can see their stomach expand!
Regardless of whether you are intrigued by real life hentai Sonya Blaze or you are searching for a futanari experience, this girl has done it all. She is one of the most popular pornstars out there, which all stems from her incredible talents. You get to see her in loads of hentai videos, where she will showcase her incredible talent.
You can watch her stomach inflate with loads of delicious cum, or give birth to an egg. She also loves to be featured with other gorgeous girls! Are you in the mood to watch Sonya in some super hot Hentaied porn movies? Well, you've come to the right place!