Top 5 Real Hentai Videos Featuring Talia Mint
Ready to meet an absolutely stunning girl? Her name is Talia Mint! She was born in Ukraine, and decided to join the industry in 2015. One of her first shoots was done with 'Girlfriends FIlms,' after which she worked with other studios like MetArt, and Fitness Rooms. This beauty has performed with many other beautiful women from the industry, and today you can find her in all kinds of hot porn movies.
Talia Mint was born in 1989, and she is gorgeous. She has long brunette hair, deep blue eyes, and she just loves to get down and dirty in all sorts of scenarios. Talia is quite a petite girl, being only around 155m and 46kg. This makes her perfect for Hentaied! So, are you ready to watch some incredibly hot Talia Mint hentai porn movies? She always gives her 100% to swoon her audience, and with her beauty, that's not a difficult job.
On Hentaied you get to see this beauty in all kinds of hardcore porn movies. Talia Mint loves the taste of tentacles, and she definitely enjoys getting filled up with alien cum, too. This cutie is always eager to try new things and will do whatever it takes to get our naughty attention. She's made a lot of amazing porn movies ever since she became a part of the adult industry. But here are the hottest Hentaied Talia Mint porn videos you should definitely check out!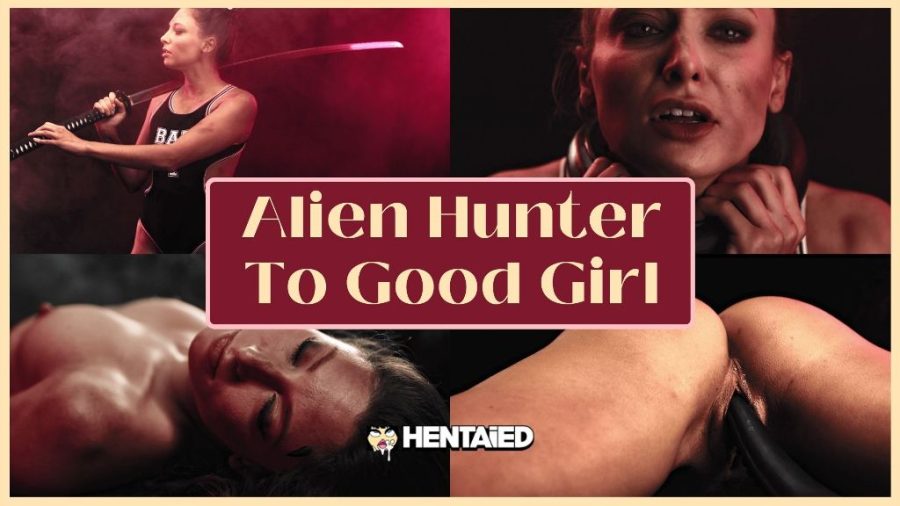 Talia Mint is a beautiful tentacle hunger! She has a katana and is ready to defeat her biggest enemies. But did she really train enough? It's time to test things out. As tentacles started to crawl towards her, they climbed up her legs and wrapped around the sword. Talia Mint was not making a move; it seemed quite strange. Was there something wrong? One of the tentacles wrapped around her neck and made this gorgeous girl go to sleep. She then got her clothes stripped, and that is where the fun began!
Soon after, Talia Mint woke up. But she seemed different. This quiet was filled with horny energy, just wanting to get down and dirty on all fours. She will bend over, her pussy drenched and throbbing for some hardcore shagging. This is when you get to see long alien tentacles approach and start smacking her tight love tunnel. It's quite obvious how much Talia Mint enjoyed herself as you get to hear her delightful moans.
She will eventually get her pussy filled with loads of cum, and you get to see everything ooze out as the tentacle retracts. But that was not enough for Mr. Alien! You get to see her open her mouth wide to suck on a big tentacle dick while having her asshole fucked too. There's nothing this cutie wouldn't do to create the perfect Talia Mint tentacle porn movies.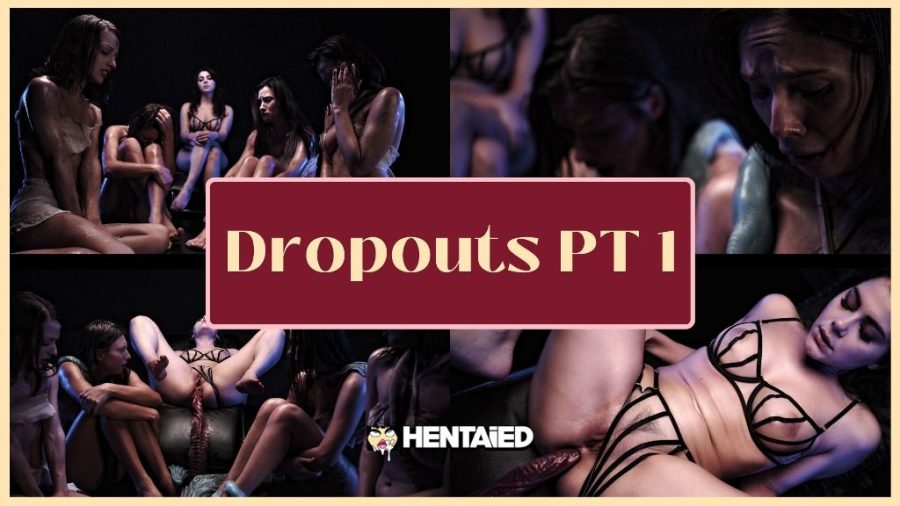 A bunch of beautiful rejects are being welcomed to the group of Dropouts. Their leader, Valentina, is here to show them the way. As all of them are sitting down, Valentina will call upon the tentacle aliens. They will start to crawl towards her and onto the gorgeous ladies surrounding her. One of those beauties is Talia Mint! She is ready to become a part of the dropouts and show off her incredibly tasty skills.
Talia Mint hentaied porn movies are always on a different level. She seems to attract the horniest babes, which is why her movies are something else. Here, you get to enjoy watching Talia Mint Real hentai videos with the most beautiful women! After the introduction of tentacles, their leader started getting fucked by one. She spread her legs and enjoyed having a tentacle shoved deep inside her twat. Of course, this was just to show the girls how it is done!
After a while, these tentacles started attacking the gorgeous babes, too. Now, all of them were getting ravished by the alien, enjoying every moment of it. Eventually, you get to see the gorgeous Talia Mint and her besties all covered with loads of delicious alien cum.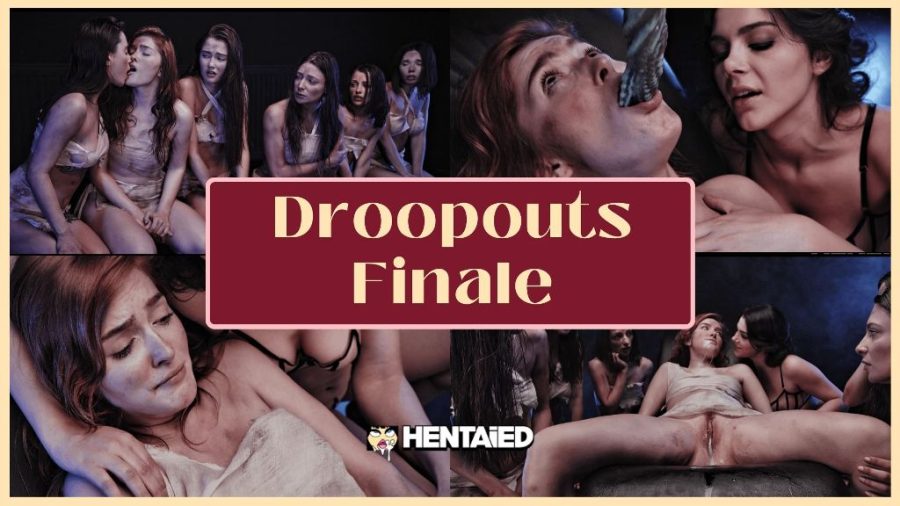 It's time to welcome new girls to apply for the dropouts. When you get rejected, you are welcomed by a group of dark dropouts, where many naughty things take place. In this hot Hentaied video, you get to meet many beautiful women. You can see the gorgeous Eve Sweet, Jia Lissa, Liya Silver, and others. They are all engaging in hardcore lovemaking scenes, and they love to get down and dirty.
This video is all about welcoming the gorgeous Jia Lissa. She is a redhead with curves in all the right places. After being welcomed by the dropouts, their leader, Valentina, took charge. She decided to grope the beautiful Lissa in all the right places. She stroked and touched her naughty bits. This is when a tentacle alien appeared. What many do not know is that their leader is a horny alien with the power to make everyone else horny, as well.
After Jia Lissa was completely lost to the pleasures of alien tentacle fucking, Valentina welcomed her to the group. That is where you get to see loads of sexy women, including the gorgeous Talia Mint. She is quite the stunner, and you will get to notice her immediately. This cutie is always in the mood to get down and dirty, and now she got fucked by lots of horny chicks in a bang fest with tentacles. All the chicks eventually got covered with loads of delicious goo.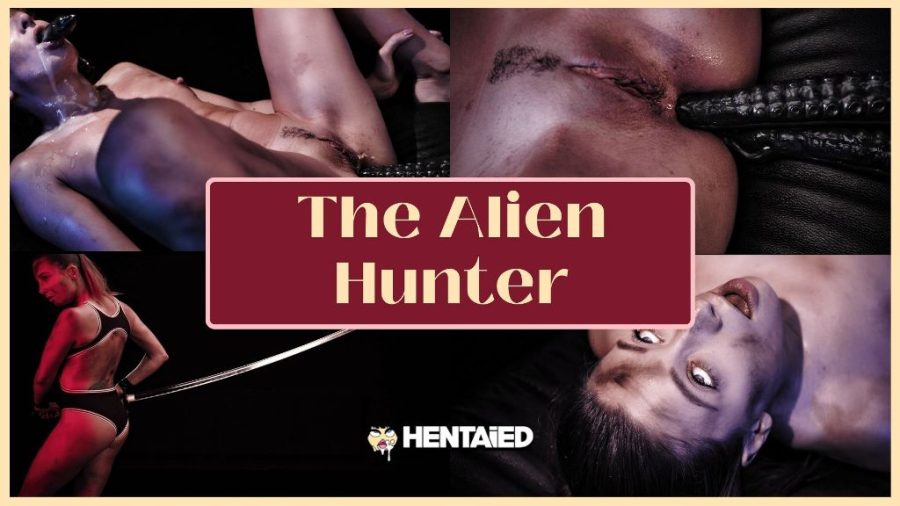 Talia Mint real hentai porn often features incredibly addictive scenes. Like her role as the alien hunter. Now, she is on her journey to defeat the alien yet again. But how will that turn out? She is wearing a body suit and trying to find an alien while carrying a katana. As she goes around the darkness, she realizes that the alien has found her before she was able to find him. As the tentacles wrap around the katana and her neck, she will be fast asleep.
Talia will then wake up in a completely dark room while she is nude. It looks like the alien prepared her body for a magical experience. She will wake up while the tentacles wrap around her beautiful body and turn her into a doggy-style position. She will have no other choice but to comply while the tentacle monster slams its tentacles deep inside her pussy. Eventually, she will get her tunnel filled with cum so much that some will ooze out of her mouth, too.
Real life hentai Ralia Mint is here to do a lot more than just that. We know that this girl can take on a bigger challenge. So, after being ravished by the tentacles once, she will flip around and have her ass thoroughly explored as well. The tentacles will dive deep into her rectum, and she will enjoy every moment of it. Eventually, the tentacles will reach her mouth, too, and fill her up completely. You get to see a gushing of cum out of her asshole at the very end.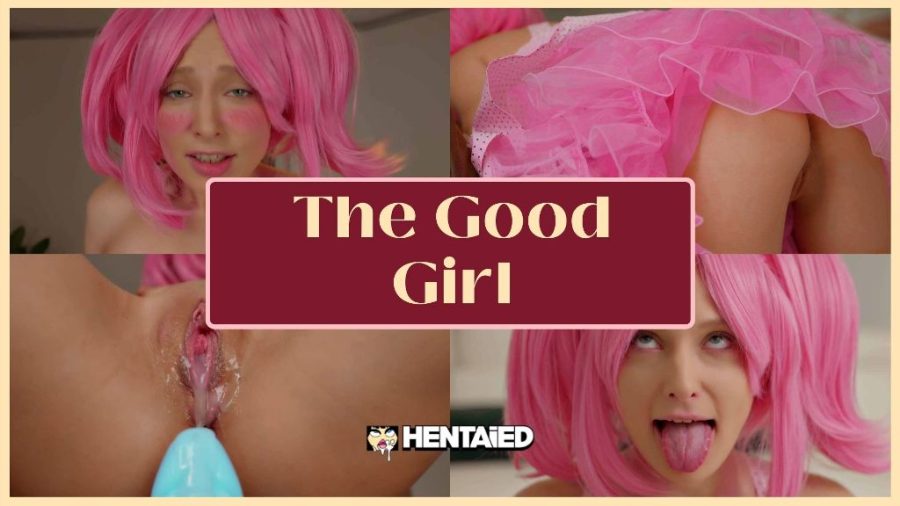 Ready to meet the real life hentai Talia Mint? She is a beautiful girl with pink hair. She is tiny, with small perky tits, a tight ass, and a beautiful pussy. This cutie is wearing her princess outfit and trying to seduce you. Talia has her tongue out, and she is drooling all over the floor. It seems like she is eager to get fucked, but she also enjoys having an audience watch her. Talia Mint is the perfect babe for every kind of role. She is even great for Talia Mint Cumflation porn movies!
Here, you get to see her expose her beautiful body. She will get naked and climb on top of the desk. As she spreads her legs, you get to see her piss all over. Eventually, she will get her favorite tentacle dildo and start riding it like there's no tomorrow. This will all be done while she is making sexy ahegao expressions. Watch her ride that dildo like there's no tomorrow, making sure you see all her desirable bits. It's really no wonder why Talia Mint hentaied videos are so popular. She is a gorgeous girl who can do it all, and she loves to try new things. Not to mention that she is petite, cute, and just perfect for all sorts of Hentai roles!
Talia Mint is here to get you addicted. She starred in loads of incredibly hot porn movies featuring hentai scenarios. You will love watching Talia Mint hentaied videos, where she shows off her impeccable tentacle-pleasing skills. This beauty might be tiny, but she is definitely able to take on a lot, which is why she has become everyone's favorite babe. You can watch her in some of the hottest porn movies, where she will get absolutely ravished by tentacles, along with the ones she shares with many of her gorgeous co-stars.