Top 5 Real Hentaied Videos Featuring Amirah Adara
Ready to meet a gorgeous Hungarian goddess who loves to fuck? Amirah Adara is a beautiful brunette with curves in all the right places. She is a model and digital content creator, and she loves making adult content. Her real name is Dóra Angyal, and she chose her name Amirah Adara because it means the virgin princess in Arabic.
Amirah Adara was born in 1992 and decided to face us with her presence as soon as she turned 18. She soon became fascinated with the adult industry and decided to give her all to become a professional actress herself. We are happy to say that Amirah Adara hentai porn videos are now available, and they are incredibly popular!
She is a beauty like no other. Her talents are incomparable, and she always finds a way to keep us amazed. That sparked your interest? Well, here are the most popular Amirah Adara Hentaied porn movies!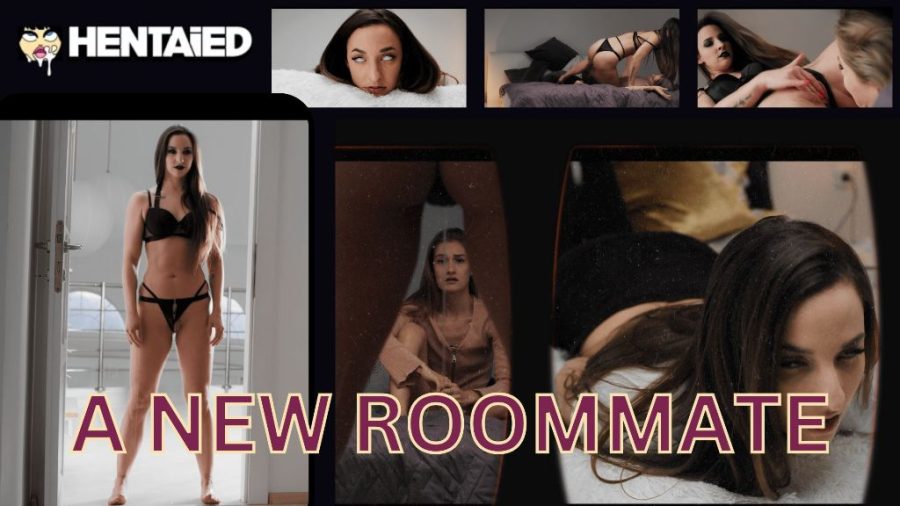 No matter if she is your best friend, if she flirts with her boyfriend, they are no longer besties. Well, Amirah Adara and Tiffany Tatum fought about that today. After the doors were slammed, Amirah Adara decided to forget everything, and she went to her room to play some games. She got too into the games to realize there was a parasitic alien crawling close to her. It crawled over her ass, and entered her panties. Before she could react the parasitic alien was inside of her pussy.
Amirah Adara was scared and she did not know what was happening. She put her hand in her pants, but all that came out was slimy see-through glue. This is when she started shaking in pleasure. Soon her eyes turned completely white, and it looks like we've lost her. Amirah Adara was super horny and not herself at all. But this was a good thing for her relationship with her best friend… who was still in the other room sulking over a relatively silly thing.
After masturbating and cumming hard, hentai Amirah Adara put on her sexiest lingerie and decided to pay her friend a visit. Upon opening her door, Tiffany was stunned and a little bit scared. Amirah Adara approached her and did not let her escape. Instead, she sat on her face, and the parasitic alien exited her pussy and went right into Tiffany! Now, they were both drunk on pleasure while still eager for more. You get to watch them kiss, finger each other, fuck, and do a lot more!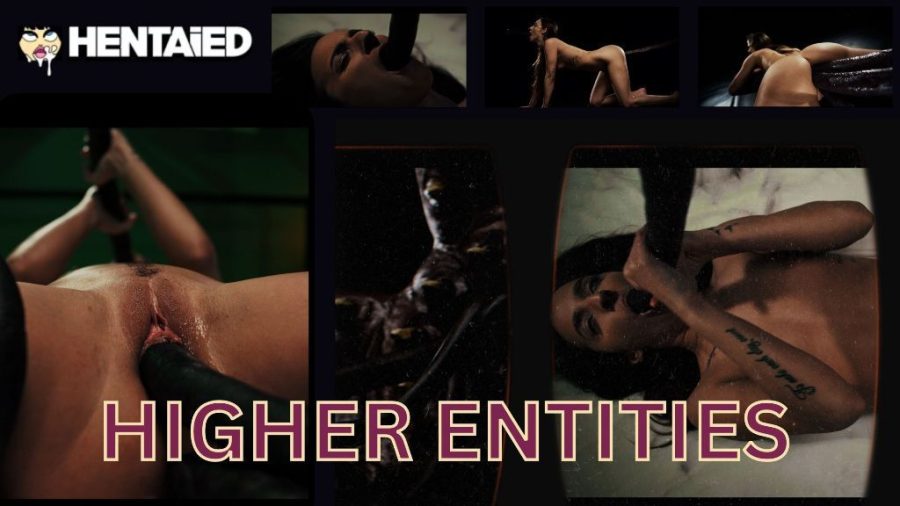 Amirah Adara is a rather naughty girl. She loves hardcore sex, and since she was feeling a bit kinky, she decided to summon a fuck entity. However, she did not really know what she was doing. Amirah Adara  started reading the book, but nothign made sense. There was also nothing happening. Thus, she decided to put the book down and pleasure herself instead. Why should she rely on a silly book when she can pleasure herself instead?
You get to watch the gorgeous Amirah Adara take off her clothes, spread her legs, and masturbate on the bed. She is quite passionate and always eager for a hardcore fuck fest. As she was about to reach an orgasm, the book lit up, and she saw tentacles approach her. Instead of being scared, Amirah Adara was happy that she will finally get fucked by an alien creature. The tentacles wrapped around her, entering her pussy and mouth. Amirah Adara was already super horny, so she welcomed the tentacles with legs spread wide open.
After loads of hardcore penetration, Amirah Adara found herself completely filled with alien cum. She thought that that was it, but she was very wrong. This is when the monster pulled her into his own universe! It was dark, and Amirah Adara was getting scared. The tentacles continued to penetrate her tunnels, even going straight through her body. She could not resist but reach a couple of orgasms while being completely ravished by the monster… which ended up eating her! Amirah Adara real hentai videos are on a whole different level.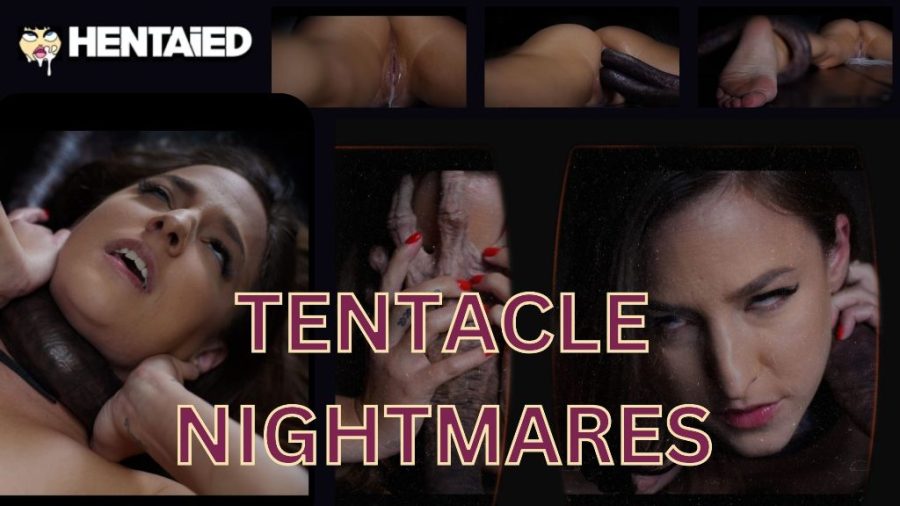 Upon hearing a weird sound coming from the kitchen, Amirah Adara is intrigued and scared. She is home alone, and she is too afraid to investigate what is happening. So, instead, she decides to convince herself that nothing is wrong and that she can just go back to bed. It took her a while to actually falls asleep, but she eventually does. This is when she is approached by a tentacle alien creature. It is creeping closer and closer to her bed. As it goes under the covers, she will wake up and start screaming. To shut her up, the tentacle monster will wrap its tentacles around her neck.
Amirah Adara is struggling to breathe and is getting scared of what is coming next. The tentacle monster will enter both her pussy and ass, penetrating her hardcore. She won't even be able to struggle, as the tentacle monster holds her tight. After loads of penetration, Amirah Adara will get her holes filled with alien cum. But that was definitely not enough for this tentacle being! It wanted more, so it started pushing its tentacle inside her mouth, as well.
Tentacles are now penetrating Amirah Adara's every orifice, as she is already drunk on pleasure. It won't take long now, before the tentacle monster fills her completely up with loads of cum, which will then sprout from under the sheets. One cannot deny that Amirah Adara cumflation porn movies are incredibly addictive! She is talented and really knows how to get our attention.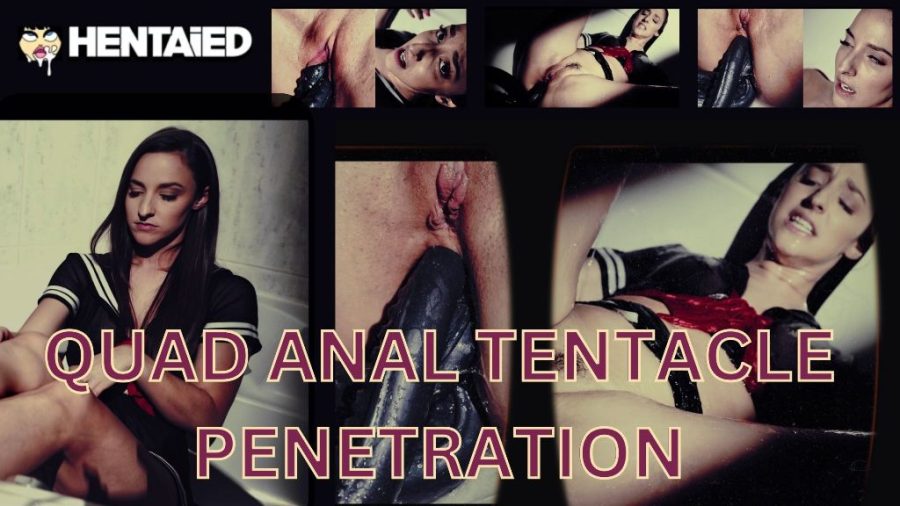 Amirah Adara is known for her sexy attitude and willingness to try many naughty things. She is again here with an amazing anal Amirah Adara tentacle experience. After putting on her sexiest hentai girl outfit, she decided to give us a nice view of everything. While going to pretend school, she makes a stop to pee. As she stands up to wipe, she realizes that the toilet is actually covered in this weird see-through goo. She is disgusted, and decides to skip a couple of classes, and take a shower instead. As she comes home, she will take a shower in her clothes, and then slowly remove them.
As she gets wetter and wetter, this beauty will actually start feeling hot too. This is the second shower Amirah Adara took today. The first one you got to see at the beginning of the video. Watch Amirah Adara spread her legs wide open and rolls her eye back, enjoying her alone time. This is when is when a bunch of tentacles will approach her, aiming for her tight little ass. Hentaied Amirah Adara will be scared at first, but as soon as those tentacles enter her tight little ass, she will love every second of it. Amirah Adara decides not to resist at all, and embrace the naughtiness that has befallen her. You get to see her show off her goodies while a bunch of tentacles penetrate her asshole and fill her up!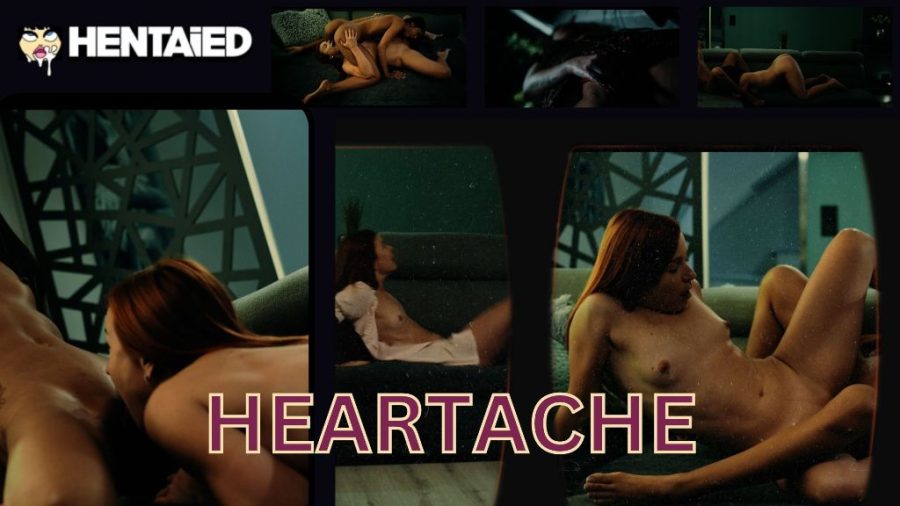 What do women do when they get denied? Well, Clemence just revealed her true feelings to Amirah Adara, just to be rejected. Amirah Adara real hentai videos are amazing, but this one definitely takes the cake. After being rejected, Clemence meets another cutie. She is mysterious but incredibly alluring. So Clemence just could not help herself. She was feeling sad, and she just wanted a night of pleasure and fun to heal her broken heart. So Clemence decides to invite this beautiful stranger back home, and of course, she accepts the invitation.
When they arrive to her place, you get to see these two pretty cutes make out. Clemence Audiard is quite a cutie, while Lia Lin is one of the hottest babes in the industry. As they make out and get down to the dirty stuff, Amirah Adara will come into the picture. She stumbled upon them pleasure each other, and she decied to stand there and watch.
This is a video where you get to watch two gorgeous girls, Clemence Audiard, and Lia Lin fuck each other, make out, scissor, whole nine yards, while the beautiful Amirah Adara masturbates in the background. The lesbian fucking keeps intensifying by the minute, and when the two of them reach orgasm, Amirah Adara sees something incredibly weird. It seems like Lia has consumed Clemence!
Whenever you are in a naughty mood for some super sexy porn movies, check out Amirah Adara hentaied videos. She is not only one of the most beautiful babes in the industry; she is incredibly talented when it comes to pleasure. She loves to get fucked by tentacles, have her stomach bloated by cum, and make out with other gorgeous women. You'll never get bored watching the gorgeous Amirah Adara in action! Plus, she's filmed loads of amazing videos, so you have many to choose from.