Top 5 Real Hentaied Videos Featuring Eve Sweet
Eve Sweet really does look sweet. She looks like an innocent girl who'd wait until marriage to get hardcore ravished by her chosen partner. But don't let her sweet appearance fool you! There is a good reason why Hentaied Eve Sweet is one of the most popular models on our website. She is a Romanian actress and model. Eve was born in 1995 and decided to join the Adult Industry in 2020. Since then, she has been featured in a lot of porn movies, where she showcased her incredible talents.
Her first naughty project was shot at Film Studio, after which she worked with many other big names. For example, you can see Eve Sweet featured on Nubile and MetArt. Eve Sweet has that perfect 'girl-next-door' appearance, and she knows how to rock it. This is why she is often featured in videos where she pretends to be a nice girl… but turns out to be the horniest babe out of everyone involved.
On Hentaied, you can find some of her finest work. You are free to enjoy all the Eve Sweet porn movies the world has to offer right here. We've made sure to create a neat collection where all the fans of this beautiful brunette can come together and enjoy some of her best work. So, are you in the mood to witness real lfe hentai Eve Sweet in action? She is waiting for you!
Although we all have our dirty preferences, there is no doubt that this gorgeous piece of ass will suit everyone's taste. Are you ready to see her in action? You've definitely come to the right place. But since Eve was featured in many hot porn movies, which ones should you check out first? Here is a list of the hottest Eve Sweet real hentai movies everyone should check out!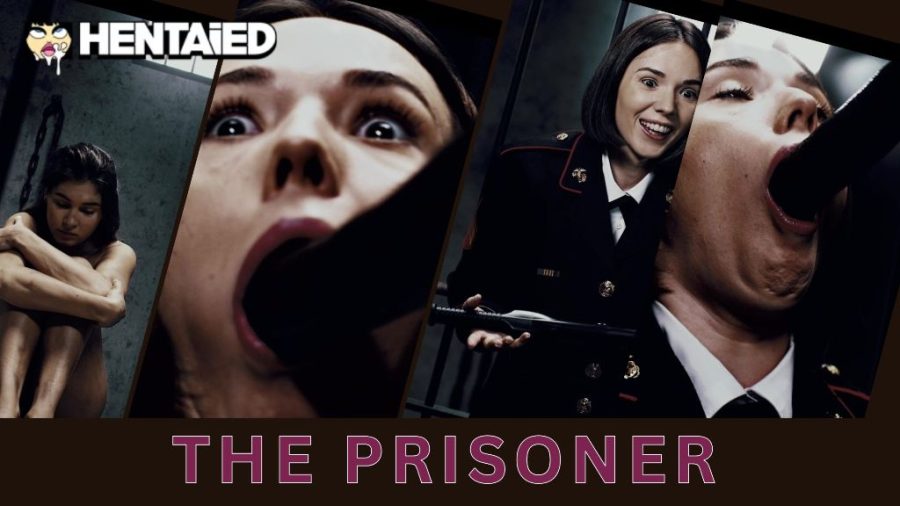 One of the first Eve Sweet cumflation videos that everyone needs to check out is The Prisoner. The story is interesting, and the chicks are just stunning. You get to see gorgeous Eve Sweet and Ellie Lina in action. It all started with Eve Sweet trying to share her new discoveries with her fans. But things are about to take a different turn. As she summons the tentacle creature, it enters her prisoner, Ellie, instead.
This tentacle is not just any creature. It is incredibly horny and always ready for some hardcore fuck fest. This is where Eve Sweet tries to run away. But before she can do that, she is pinned to the bars of the prison. Ellie then approaches her, positioning her face in a way that the tentacle monster can start penetrating her. Eve Sweet loses her clothes eventually, and the tentacles start caressing all her beautiful bits. This babe has big natural tits, a tight little pussy, and a great body.
The tentacles will play with her nipples as the flower tentacle mouth spreads on her pussy. She will get cum pumped inside her tunnels, causing her stomach to double the size. This is the hottest Eve Sweet tentacle porn movie out there…, and you even get to see her filled up with loads of delicious spunk.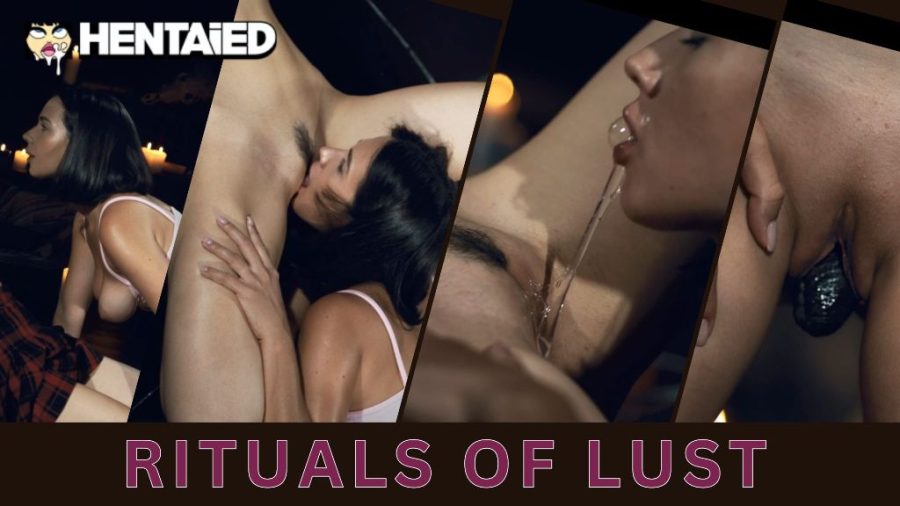 Eve Sweet and her best friend Alissa Foxy are up to no good. They got their hands on an enchanted book of tentacle monsters. They want to summon them and have some fun. But that is not a good idea. Who knows what these monsters are capable of doing? Well, these two hotties are about to find out. Eve Sweet hentaied adventures are always fun to watch as they unfold.
The two cuties waited until it was dark outside. Then they put the book down and started reading from it. But nothing happened. Eve got a bit frustrated while her friend was scared from the book. This is when the tentacle demon possessed the sexy Eve. Her eyes turned red, and she was not herself anymore. Alissa tried to run away, but it was way too late. Eve Sweet got hold of her and pinned her down.
She stated, sucking her clit, and fingering her cunt. This beauty then got a tentacle to exit her cunt, and she used it to fuck Alissa. Of course, Alissa could not struggle, as her tight little pussy got ravished hard. She eventually got filled with cum, and became slightly possessed herself. This is when both of them started fucking each other passionately! In the end, you get to see the sexy Alissa Foxy get cumflated!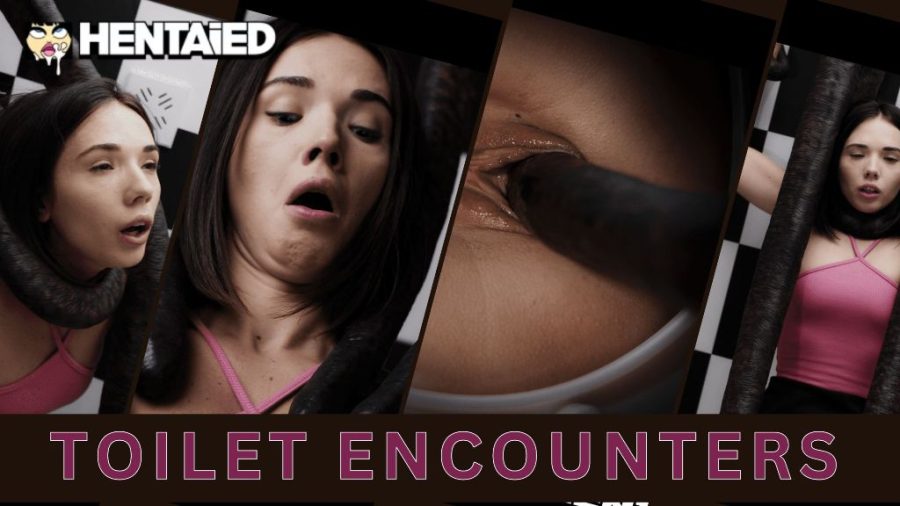 Everyone has been advised that public toilets can be incredibly dangerous. That is especially true for the sexy Eve Sweet. She is using the bathroom and texting at the same time. This is when she realizes that the walls are slightly moving. She freaks out, puts her panties on, and tries to leave. But it looks like there is no way out. Eve is scared and starts yelling for help.
This is when she sees all kinds of tentacles enter the bathroom. They were coming from the ceiling, floors, and even the toilet. She couldn't escape, so she was just sitting there helpless. Eventually, the tentacles wrapped around her neck and started penetrating her tight snatch. She was already losing it as she could not breathe properly. But that did not stop her tight puss to start producing horny juices.
As the tentacle started fucking her orifices, she enjoyed every second of it. Of course, she did not really have any other choice. Eve Sweet will eventually get completely filled with cum, while unable to move at all. What started out as a horror attack turned out to be incredibly addictive for this pretty gal.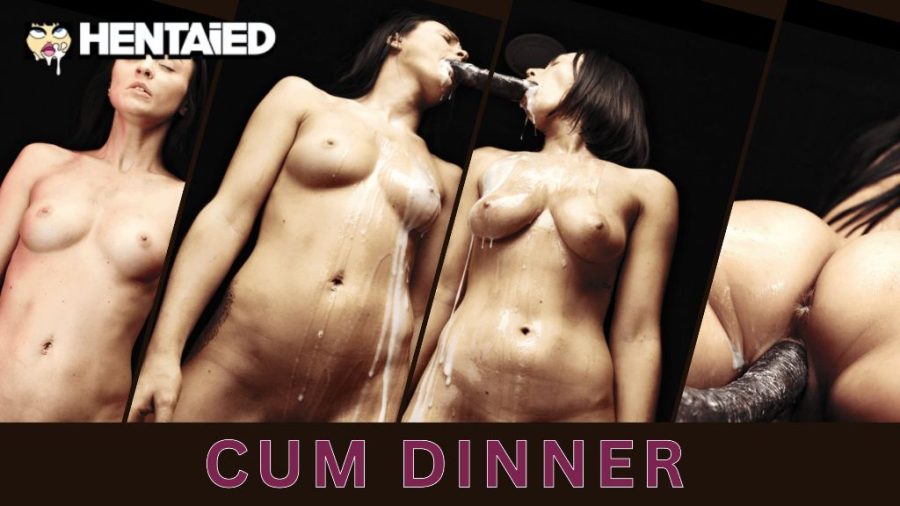 Are you feeling hungry? Well, girls have to eat! It was a nice day outside, so the two cuties decided to take a stroll. Eve Sweet is a pretty girl with nice tits, while her friend Alya Stark is very sexy and horny all the time. The two decided to take a walk through the forest. During their walk, they encountered a dark cave. So, they decided to explore it. But that was a mistake.
As soon as they entered, they were in a completely dark room, and they fainted. When they woke up, both of them were naked and helpless. There was a horny monster lurking in this cave, and it needed some delicious meat. They had no choice but to comply. You get to see these two gorgeous girls fucked by lots of tentacle monsters. They will suck the same tentacle and get choked. After being covered with cum, one of the tentacles will exit Alya's mouth, and she will fuck Eve hard.
They will then do some hot sixty nine and eventually get fully covered. This is when dinner time will come, and they will be served delicious alien spunk in a bowl. After eating it, it was time to enjoy more hardcore fucking. This hot Eve Sweet Hentaied video is packed with tons of tentacle action, and you will surely love watching these two chicks get completely covered with spunk!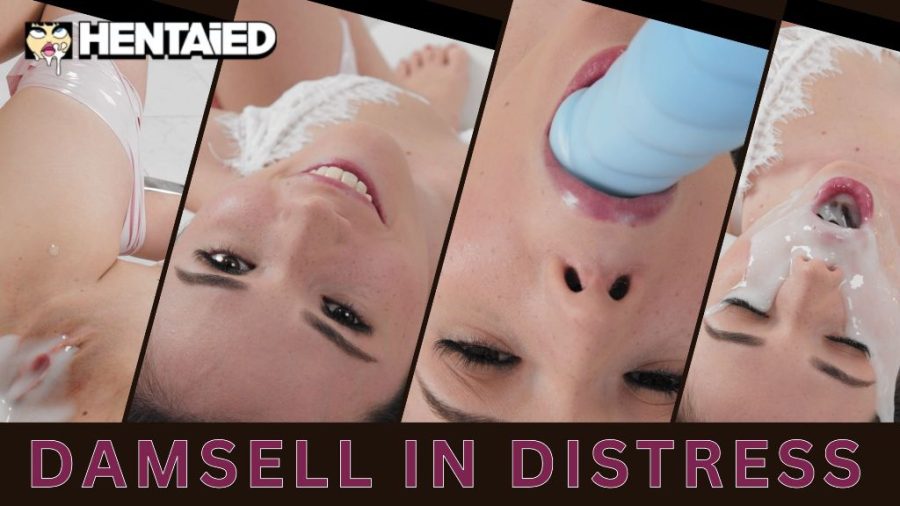 Eve Sweet is an innocent-looking babe. But she has a very horny interior! She is always looking for ways to get shagged hard. This time, she was willing to seduce you first! You get to stare into her beautiful, innocent eyes as she stares back. She will give us a lot of naughty poses, spread her legs, and make sexy faces. It is quite obvious that Eve Sweet is in need of some hardcore ramming. So, what are we waiting for?
Lucky for her, there are two alien dicks with her name on it. One of them will penetrate her mouth. This motion will make her eyes roll back, and she will love every moment of it. The second dildo will fuck her tight pussy. She is shaved, with a nice set of white lingerie on. As she spreads her legs and takes off her panties, the dildo will start penetrating her hard.
Of course, with so much naughty penetration to go around, she will get filled up with lots of spunk. Her face will be covered in tons of white goo, while she smiles for the camera. Her pussy will be covered and filled with delicious alien cum!
How could somebody look so innocent but be so incredibly dirty at the same time? Meet Eve Sweet. She is a beautiful brunette with perfect natural tits and a great ass. She is an amazing talent, and she has many horny fans on Hentaied. This is why Eve Sweet keeps coming back for more. This babe is a huge fan of making hentai porn movies, where she is having all her orifices penetrated by tentacles. If you are in the mood to watch this little bundle of joy get shagged by tentacles, you are in for quite a treat! Enjoy watching all the hottest Eve Sweet Hentaied videos right here.