Top 5 Real Hentaied Videos Featuring Haneen
Do you like watching petite cuties in action? Look no further! Hentai Haneen is here to make all your dirty dreams come to life. Haneen is a petite cutie with a slim build and a pretty face. She has bright blue eyes that just draw you in. She is quite a looker, too! Haneen was born in 1997 in Hungary. She's always been intrigued by the porn industry and decided to grace us with her presence in 2021.
Since this beauty is open to new experiences, she is the perfect choice for Hentaied! Are you ready to see some of her hottest Haneen Hentaied porn movies? She has done a lot. This hard-working cutie is always eager to please. She is super cute, talented, and can handle massive loads. Thus making her the perfect addition to Hentaied.
Haneen is quite petite. This makes her perfect for hardcore porn movies. She always knows how to get our attention… and with such a pretty face, that really isn't a challenge. She will spread her legs in various ways just to get fucked by tentacles and aliens and then be covered with tons of spunk.
If you are in the mood to watch a gorgeous babe get rammed in all sorts of positions, Haneen is the girl for you. She's made a lot of hot Haneen real hentai videos. With so many to choose from, you can easily get overwhelmed. So, here are some of her hottest porn videos. Make sure to check them out.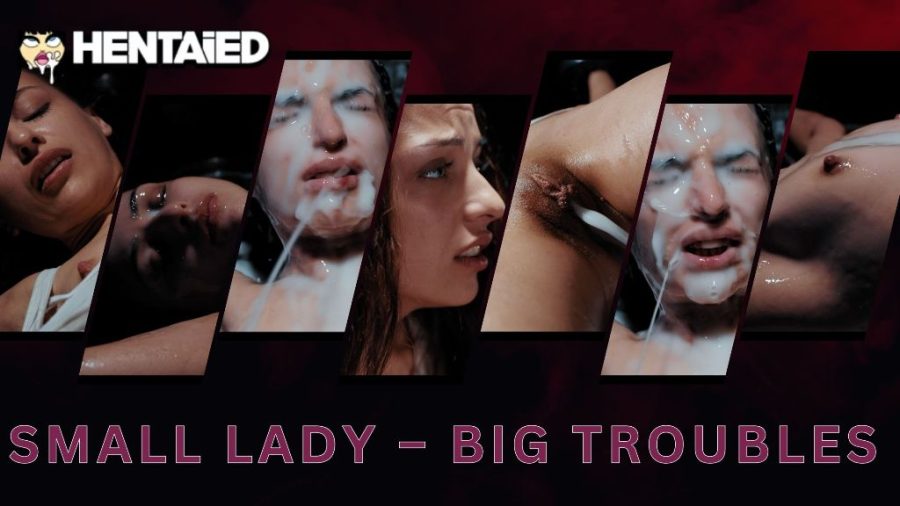 Haneen is a tiny girl. She is cute, petite, and ready for action. But how did she find herself in this mess? She is hiding on a staircase, covering her mouth so the huge hideous brute won't find her. But Haneen was unlucky. She was soon discovered! This babe was shaking in fear because she could not fight off the beast. She tried her hardest. Haneen was so scared that she ended up pissing herself… The ugly ogre did not care, and he carried her fainted body to his dark chambers.
Soon, Haneen woke up naked on an empty table. She did not know what was happening. Soon, things became clear. She saw a bunch of tentacles crawl to her, and she was frightened. Haneen knew that there was no getting out of this, so she did not even try to make a run for it. The horny alien got closer and closer and decided to have some fun.
Starting off, she got her legs and arms fixed on the table. The alien tentacles then proceeded to fight her tight snatch, making her moan in pleasure. She also got to taste the tentacles as they went deep inside her throat. The big ugly man was staring at her the whole time, enjoying the dirty who. Haneen real hentai porn movies are always super unpredictable!
After getting rammed for hours, she got her pussy filled completely with cum. As the tentacles exited her orifices, she started gushing out cum like a fountain. Haneen also got her whole body covered in white sticky goo!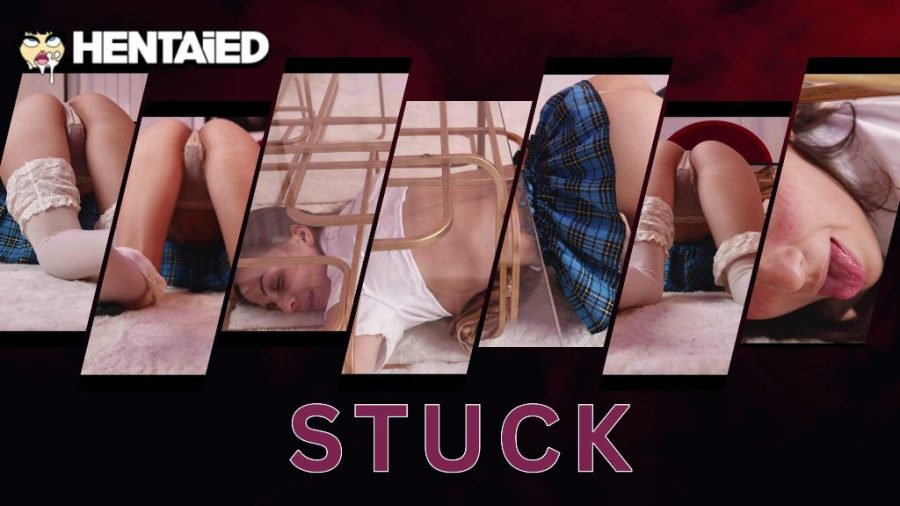 It was time to do some cleaning. But Haneen did not manage to do any of that. Instead, she got stuck under the table, and she was unable to move. She was yelling for help and trying to wiggle herself out, but alas… she was stuck. This beauty was in that position for quite some time, waiting for somebody to come and save her.
Haneen needed to pee. She could not get out of the trap to actually go to the bathroom, so she just soiled herself right there. What else was she supposed to do? Well, this is what attracted Mr. Alien. Haneen has an alien living under her bed. He would come out from time to time, but this time, he was sleeping and did not want to be disturbed.
That said, the alien could smell the sweet scent of her piss. It was intrigued and ready for a hunt. In fact, Mr. Alien always wanted to get a taste of her deliciously tight snatch. This was the perfect opportunity because she could not move. Bent down on all fours, Haneen suddenly sensed tentacles on her ass.
The alien used its tentacles to spread her wide open. It began to massage her pretty pussy. Haneen was already soaking wet from the piss and horniness, and the alien loved every second of it. Watch Haneen get doggy-style rammed by a bunch of alien tentacles while making sexy ahegao faces. She will eventually get filled with loads of delicious spunk, too! Haneen tentacle porn always gets people in a naughty mood.
Haneen was captured by the aliens. She is in a deep sleep. But Mr. Alien wants to do some experiments. For him to manage to do any experiments, she needs to be woken up. So the alien crew decided to use their tentacles and wake up the gorgeous petite Haneen. She is the tiniest woman they could find and is perfect for this experiment.
While still in her daze, Mr. Alien will use his tentacles to massage her pussy. He will slowly enter her delicious cunt and start poking around. While Haneen did not wake up, you can see her body react. Haneen real hentai videos are always super passionate because this cutie just can't hide her enthusiasm for tentacle sex.
In this Haneen hentaied movie, you get to see Haneen completely ravished by tentacles. As tentacles enter her tight pussy, one will wrap around her neck, and the other will penetrate her mouth. She will get fucked from all sides and love every second of it. As Mr. Alien nears his end, he will plant his seed deep inside her love tunnels. Watch Haneen as she splurges out all the cum, while moaning and making all sorts of ahegao expressions.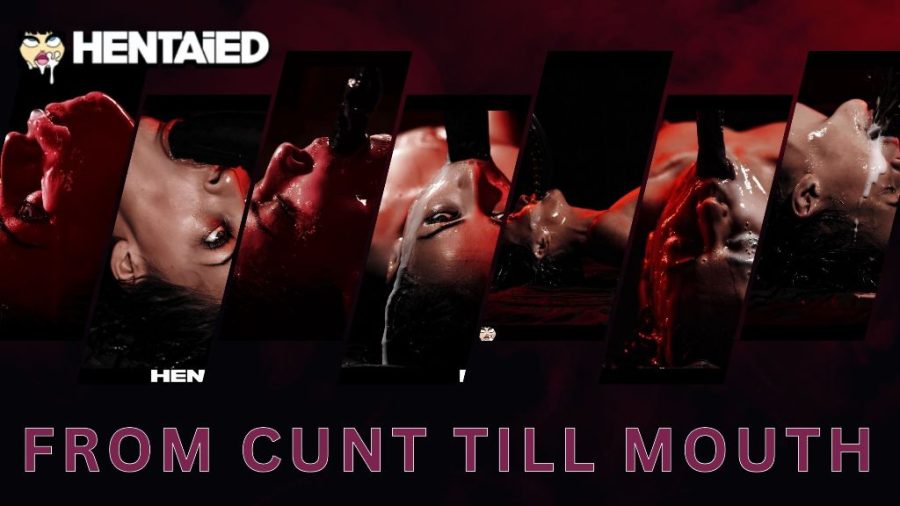 One of her sexiest qualities is definitely her size. Haneen hentaied videos all showcase her petite body in the best light. This time, she was captured by a horny alien creature. She was unable to move, planted on his table. Alien will use his tentacles and enter her tight pussy. However, instead of fucking her like that, the tentacle will go through her body and exit through her mouth!
Haneen is getting fucked all the way through, and she loves it. Hentaied Haneen is ready for hardcore action, even though she is trembling in a combination of fear and pleasure. After fucking her all the way through, the tentacle will start focusing only on her pussy. Another tentacle will start fucking her mouth at the same time.
This was all a plan to get this beauty completely filled with alien cum. With so much penetration, the alien monster could not hold back anymore. It released all of his spunk inside her body, and Haneen got to experience cumflation. This Haneen cumflation porn movie is incredibly popular for all the obvious reasons!
Watch as her stomach triples in size, and she starts looking like she is pregnant. But instead, all of that is just alien cum, ready to rupture from all her orifices at any time!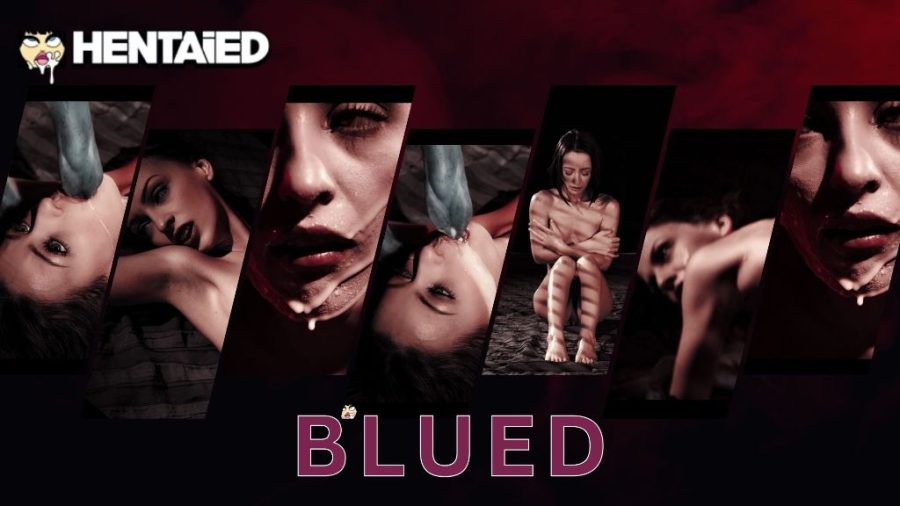 Haneen is quite experienced when it comes to tentacle pleasures. She has proven herself in many of the Hentaied Haneen porn movies. Here we are again, on one of her sexy porn adventures involving hentai tentacles. She is ready to get fucked hard as tentacles start approaching her. Do not let her innocent exterior fool you because Haneen is incredibly horny all the time.
Tentacles will wrap around her wrists and start penetrating her tunnels. One of the big blue dicks will make her deepthroat it while she rolls her eyes back, unable to take such a massive donger. The other alien dick will penetrate her pussy. Eventually, she will get flipped over in doggy style as the alien starts fucking her hard.
At this point, it is more than obvious that Haneen is enjoying every second of it. Her expressions are sexy, and she will give us some ahegao faces, too! This time, Mr. Alien is ready to release blue cum inside her! She will get plowed in doggy for some time as the alien fills her up with lots of blue cum. Watch it erupt from her pussy, while she is still down on all fours.
Haneen is a tiny girl with incredible talents. She was featured in some of the hottest Haneen hentai porn movies, where she demonstrated just how much she can take. This cutie is always getting fucked hard, covered, and filled with cum in all sorts of ways. She loves every second of it! Haneen might look innocent on the outside, but she is quite a horny devil on the inside. These were her top 5 hentai porn movies you can see on Hentaied. But she was featured in many others, too. So check them out!