Top 5 Real Hentaied Videos Featuring Jia Lissa
They say that Russian women are incredibly beautiful, and Jia Lissa is a great example. She is a Russian pornographic actress who sometimes works as a model too. She's won numerous awards in the Best Female Performer category, and it's quite obvious why. She is a cutie with curves in all the right places.
Jia Lissa began her career in 20917, and she's been on the screen ever since. She loves to do all sorts of scenes. However, Jia started her journey with a simple masturbation scene for MetArt. Her incredible performance got everyone hooked, and she was able to do a lot more scenes afterward. At the start of her career, Jia Lissa only acted in lesbian and masturbation scenes.
However, she then slowly began acting with men in pornos and showcased her immeasurable talents when it came to cock pleasure. She is incredibly sexy, beautiful, and always in the mood to fuck. This is what makes Jia Lissa such an amazing addition to Hentaied. There are tons of Jia Lissa hentai porn movies for you to explore.
This cutie has starred in all sorts of scenes, and you will surely find something to get you in a naughty mood. Hentaied Jia Lissa is always eager to please, but with so many scenes with video, should you watch first? Well, here is a list of the hottest Jia Lissa hentaied videos for you to check out.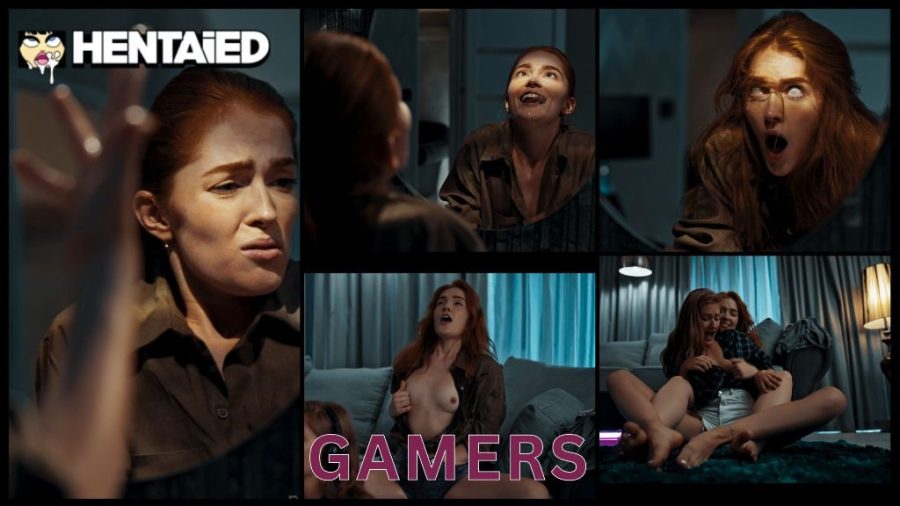 We all know that gamers girls are hot. But did you know that Jia Lissa is one of them? She loves to play games, and she invited her friend Tiffany Tatum to join the fun. The two gorgeous girls engaged in some fun gameplay. This is when Jia decided to go to the bathroom. As she looked at herself in the mirror, she realized that there was this weird sticky liquid all over the sink. Soon, she saw a parasite enter her panties. She was very scared, but soon that fear turned into horniness.
Jia Lissa got attacked by a horny parasite that made her completely wet. She stayed in the bathroom for a while and pleasured herself. But that was not enough. So she decided to go back to the room and masturbate behind her friend Tiffany. This babe had no clue what was happening behind her; she was too immersed in the game. But as soon as she felt Jia Lissa touch her, she realized that something was off.
At first, Tiffany started to struggle, but Jia Lissa held her down as the parasite traveled outside of her mouth and inside Tiffany's cunt. Now both of them were incredibly horny and lost in delicious pleasures. They made out and licked each other's cunts. They performed 69, enjoyed hardcore scissoring, and fucked as if their life depended on it. Jia Lissa real hentai videos are always on a different level!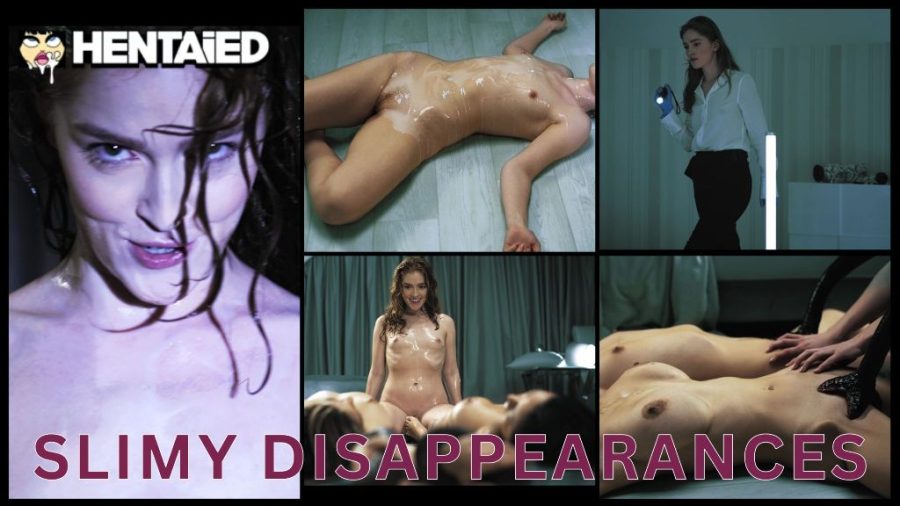 When Jia Lissa is in the scene, we know that it will be incredibly arousing. In this Jia Lissa tentacle porn movie, she shares the scene with Alissa Foxy and Rae Lil Black. The three cuties are detectives exploring the crime scene. This crime scene was rather odd. There was weird liquid everywhere, and they had no clue what had happened to the victim. They were all exploring the scene, but Jia Lissa decided to go her own way to a different area of the house.
This is when she encountered a tentacle monster that pulled her by her ankles. She got thoroughly exploited by that alien tentacle and possessed. Now, fully nude and slimy, Jia Lissa was ready to give the same pleasures to Alissa and Rae. The two did not know what was happening. She got them undressed and pinned them to the floor with the power of tentacles. She then instructed the tentacles to penetrate their cunts, enter their mouth, and release all the sweet liquid inside their cunts.
Of course, after the two beauties were unable to move from all the pleasures, Jia Lissa had some fun of her own. She got fucked by the tentacle monster, and covered with loads of delicious jizz, while moaning passionately.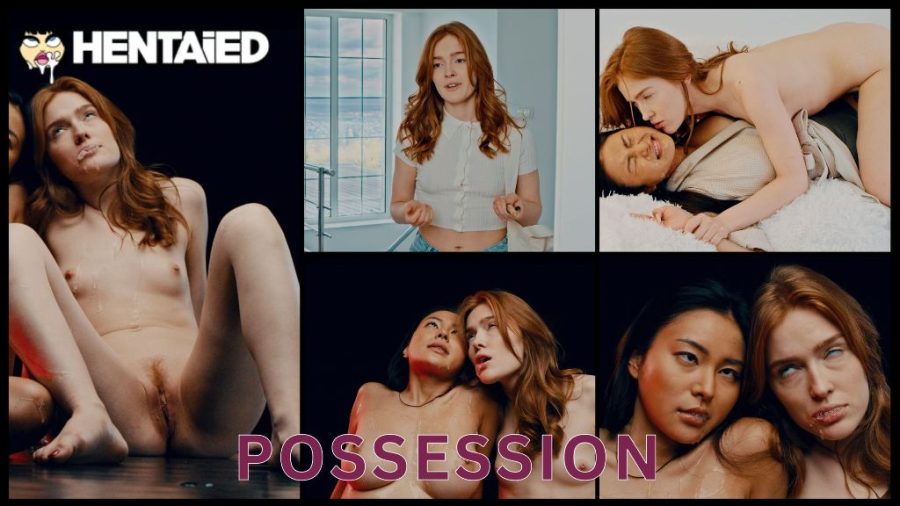 Jia Lissa and Rae Lil Black were living together, but they do not get along. Rae is her landlord and she can be quite mean sometimes. So it was only natural that Jia Lissa would not like her at all. This relationship soon changed when Jia Lissa was possessed by a tentacle alien. She went to Rae's room and pinned her down on the couch. Rae was unable to move as sticky liquid oozed out of Jia Lissa and directly onto Rae's face.
They both became possessed. Soon, these two hotties woke up in a completely dark room. They had their angles, hands, and necks wrapped with tentacles, and they were unable to move. These two hotties shared the same tentacle that fucked them hard, while sucking on additional tentacles simultaneously. After a while, Jia Lissa got on top of Rae to suck the same tentacle as her. The two were enjoying every second of it.
Of course, what kind of hentai porn doesn't end with loads of delicious jizz? Well, all hentai Jia Lissa movies have tons of cum fountains. This time, the tentacles were penetrating both cuties as they were on top of each other. They filled them up with cum, and you get to see alien jizz flows out at the same time!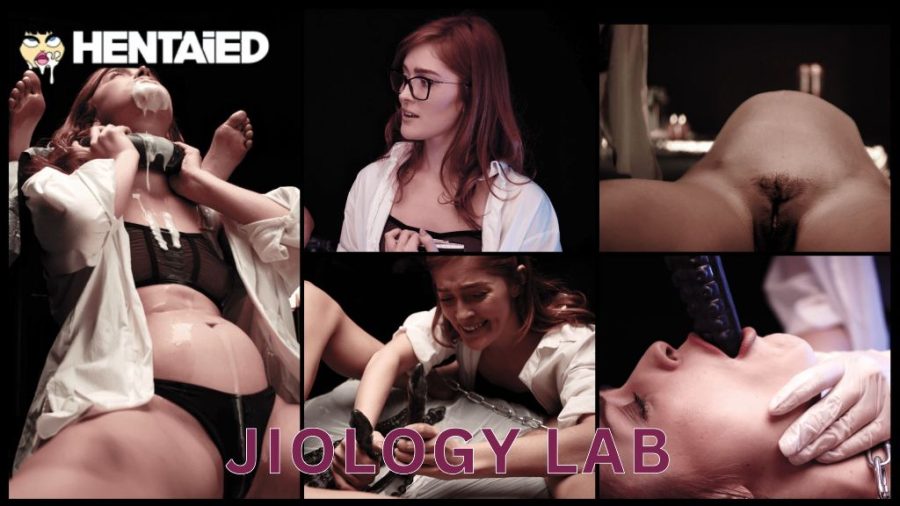 It looks like Jia Lissa is back at it again. She is pretending to be a good scientist when in reality, she is quite an evil one. She needed a low-IQ subject to inseminate her with alien cum. So she put out an ad that whoever applies will get paid. Here comes the cute babe, Alya Stark. She really needed the money, and she would do whatever it took to earn it. Even if that means doing weird experiments with a crazy scientist.
When she arrived, Jia Lissa told her to lay naked on the table. Alya was hesitant at first, but she complied. This is when Jia Lissa took chains and tied her down. Maybe this was the first clue that Alya should have run. But instead, she stuck around. This is what led to one of the hottest Alya and Jia Lissa cumflation porn movies. The beauty was now tied down, and Jia Lissa was controlling the tentacles around her.
She made her suck on a massive tentacle, to which Alya had to comply. Later a couple of tentacles entered Alya's delicious cunt at the same time, while Jia Lissa was watching closely. However, she did not realize that there was one tentacle that had different plans. It wrapped around Jia Lissa's neck and turned her around. Unable to move, Jia Lissa got fucked by loads of tentacles herself. At the end of the movie, you get to see these two gorgeous girls completely filled with delicious cum. They looked pregnant!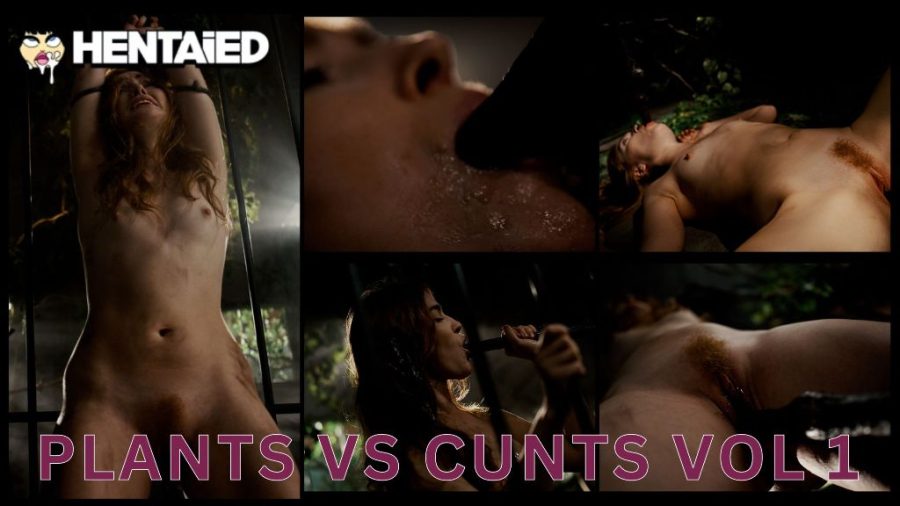 Jia Lissa lost her kitten! She was out looking for her, and she stumbled upon an odd forest. She went through the forest fearlessly and found an abandoned house. Of course, at that point, it was dark, and her surroundings were quite scary. But that was definitely not enough to stop her from trying to find her lost kitten. She started exploring the house when she got hit over the head by something. Jia Lissa lost consciousness and woke up tied up to a metal fence.
What was happening? This Jia Lissa real hentai movie is about to get exciting! A big tentacle will approach her and start fucking her tight love tunnel. She won't know how to react because she can't move. So she just takes the pounding like a real champ. After lots of penetration, Jia Lissa started feeling horny herself. The tentacle monster released her and fucked her while she was laying down on her back.
After a while, Jia Lissa started sucking on the big tentacle passionately. It looked like she wanted to return the favor. But what she was actually doing was extracting all that delicious spunk inside her stomach. The tentacle alien produced tons of jizz that went straight to her stomach. You get to see Jia Lissa real hentai cumflation happen as her tummy gets bigger and bigger.
Who could possibly resist the beautiful Jia Lissa? She is a gorgeous redhead, and yes, the carpet does match the drapes. She loves to get fucked in all sorts of hardcore scenarios, and because of her talents, she makes some of the hottest videos on Hentaied. Of course, Jia Lissa is still active and eager to film porn movies. That is why you can find a huge collection of her hottest hentai videos on Hentaied, where she showcased her amazing, pleasing skills. Watch her masturbate, get fucked, or pleasure her delicious co-workers.