What is CGI Porn?
CGI Porn? It's Here and It's Better than Expected
CGI PORN
February 20, 2023
CGI porn is a new type of pornography where the new technology is implemented to make the viewing experience as best as possible. Just like in regular movies, the CGI brings that something extra that was not a part of movies before. It brings aliens to life which is the perfect thing for real life hentai, considering how many monsters and aliens it contains.
The CGI really brings to life our wildest fantasies and we are able to enjoy content much more. That being said, it is only natural that it will transition to porn community. It is still new and developing in the porn world, but it is right up there with some of the best created porn videos.
The real life hentai would almost not be possible without the use of CGI. We have just scratched the use of CGI in porn but if it keeps going at this pace, new things will come around and our enjoyment will be at a much higher level than before. 
Hentaied's latest CGI porn video
We have just released our newest and finest scene, which is the best CGI porn video up to date. In Dangerous Mission, Cherry Kiss, a brave Earth Warrior and Alien Hunter, is about to face her biggest challenge yet. She steps into a dark cave filled with mystery, only to be faced with a huge alien beast. With no escape in sight, Cherry is filled with terror as the beast launches a huge load of slimy liquid at her. She is then subjected to a double penetration by the beast's huge tentacles, leaving her filled with litres of cum and completely destroyed.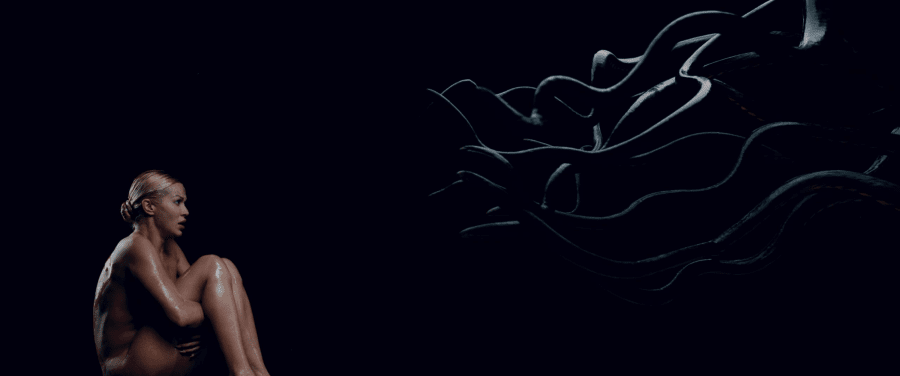 VR Sex Technology
As mentioned above, CGI porn goes along well with hentai porn, and other fantasies that people have. The biggest popularity gain by far is the VR sex, that is created with the use of CGI. The virtual reality aspect of it is amazing, and the classic masturbation sessions will now become more involved. 
Fantasy fans will be able to experience firsthand how it is to fuck their favourite character. The reality aspect of porn is getting bigger and it will only keep growing. No more jerking off while watching a porn on a screen. Now you will be able to immerse yourself fully and do whatever you please with your favourite sluts.
Masturbation will go on a whole different level. It will be as if your lady is right in front of you. And all of that was made possible with the CGI technology.
The Best CGI Porn Videos
As it is still pretty early when it comes to CGI porn videos there have not been many created. Nevertheless, some already exist and have a mindblowing quality. 
For example, Tiffany Tatum in this video gets exactly not what she wants, but what she needs. This skinny beauty is ready to have her throat penetrated like never before. Lucky for her, the long tentacles are already stiff and prepared to throat-fuck her like the slut she is. She gets tied up with them and her mouth will start getting pounded mercilessly. She is completely immobile while getting the stimulation she needs. She loves it. The beauty of this video is brought to you by top-class CGI. 

Another CGI masterpiece is here starring Sonya Blaze as an AI robot that is programmed for one thing. Sexual satisfaction. Since she started malfunctioning some repairs and deep cleanings are needed. What a great coincidence that a load of tentacles are surrounding her, ready to get her back up and running. But first, a detailed deep cleaning is necessary. With the CGI technology you will be able to see even the tiniest details that you would usually miss out on. Talking about the deepest clean ever, her asshole is getting drilled so deep, to the point where the tentacle is sticking out of her mouth. After that big service she will definitely go back to her old self.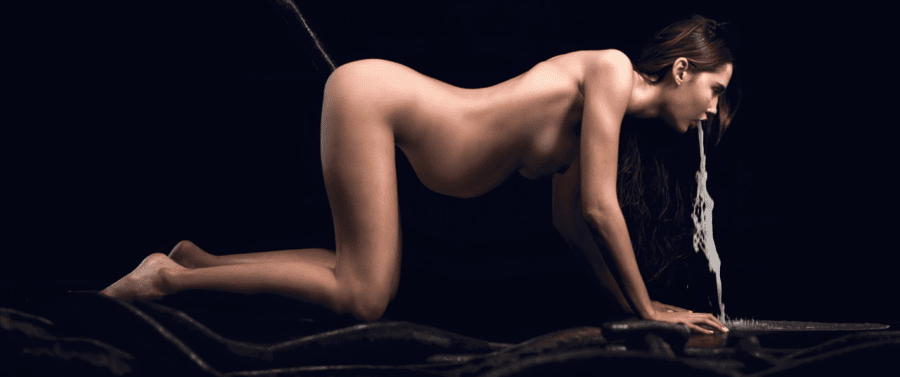 Here we have Purple Bitch, venturing into adventures she was not ready for. She was just playing arcade games when she got sucked into the virtual reality world. The masterpiece of CGI is truly showing how good porn can be nowadays. She is faced with a monster and it doesn't take long before she is naked and ready for some monster pounding. Her holes are twitching at the sight of all the tentacles that are approaching her. She is scared but also feels ready to take them on. She has a hole for every one of them ready. She gets fucked mercilessly getting facialized and creampied at the same time. Before she knows it, the white alien juice is sprayed all over her beautiful body, making her look irresistible. Her ahegao facial expression says it all. She wants more and she wants it bad.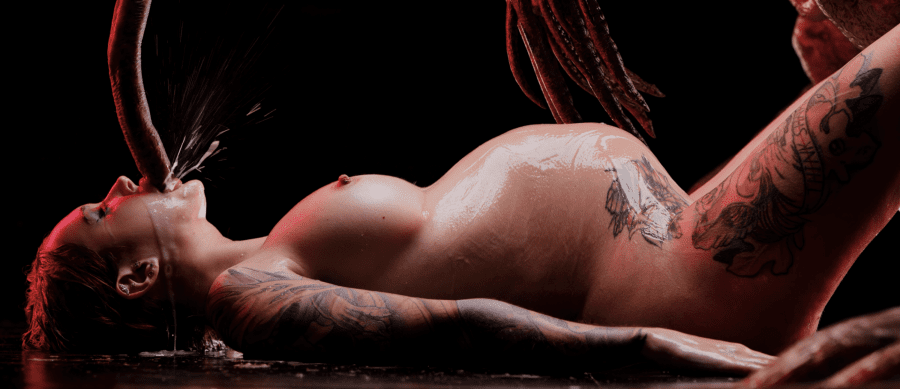 Want more CGI porn?
Join Hentaied and enjoy more than 140 exclusive scenes in stunning quality with CGI monsters, tentacles and MUCH more!