Top 6 Hentai Tentacle Fucking Videos
Are you tired of watching the same old porn videos where a girl sucks a dick, gets her pussy eaten out, and then banged? We've seen thousands of those scenes, so after a while, it's no secret that they get kind of dull. Well, the good thing is that the porn is progressing, and we finally get to see something that's unusual yet very intriguing.
Everyone has a thing for something different. Sometimes, that thing happens to be quite specific and what some would consider even weird. Well, we don't care about those people because Hentaied porn is something much different than the porn videos you're used to seeing, and you're going to see why in a few moments.
Most of the time, girls get their holes drilled by horny guys with huge cocks, and, sometimes, by other girls wearing strap-on toys. Those scenes are quite familiar to most of the world, but this time, you're going to see something that's definitely not typical.
Instead of sexy chicks getting penetrated with raging boners, they're going to get possessed and pleased by various alien tentacles that only care about pleasure. It might seem strange to see a tentacle slide inside a beautiful girl, but once you see how much they moan and shake, you won't be able to get enough of it!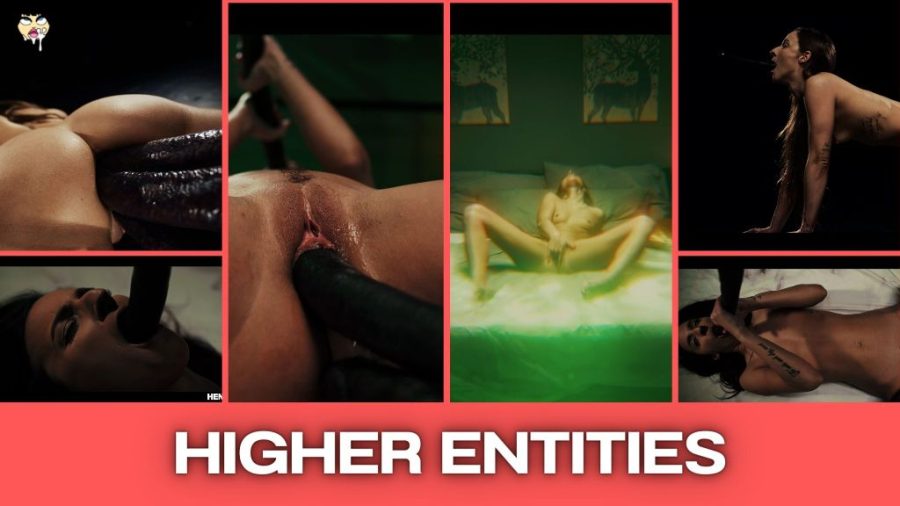 Amirah Adara has been trying her luck with magic books, but she wasn't completely convinced the spells would work. Regardless, she decided to give the new book a spell, and to her surprise, the spell she had just read worked, but she wasn't completely aware of what was about to happen.
She got really horny because she finally accomplished something, so she took off her clothes and started fingering herself in the bedroom. Everything was going according to the plan until the pictures on the wall started moving, and a giant alien tentacle appeared from under the bed.
The tentacle wrapped around Amirah's body and restrained her completely while slowly penetrating her trimmed pussy. Amirah couldn't believe what was happening, but that didn't stop her from sucking a tentacle while still getting drilled by another.
After a while, the tentacle monster started drilling Amirah's tight asshole with every tentacle it had, which made Amirah moan like crazy. The fun didn't stop there because the monster started entering her body as much as possible until it finally came out of her mouth, which made Amirah Adara reach an orgasm and feel like she'd never felt before.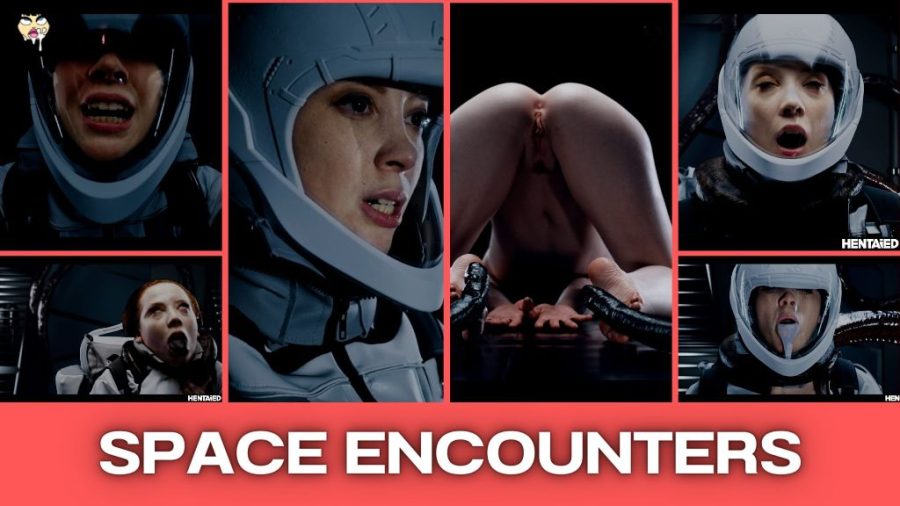 Ever since Lottie Magne was a kid, she wanted to become an astronaut and explore space. Well, her dreams were about to come true because she was about to become the first person to freely roam the space and report back what she saw.
During her journey, she had an encounter with a space alien that wasn't like the ones she'd been imagining. This monster had plenty of tentacles, and all of them were sliding towards her holes in order to penetrate her.
Lottie Magne didn't feel like this was worth reporting back to the command because she was experiencing pleasure like never before and didn't want it to stop. She took off her space suit and started getting all of her holes drilled with tentacles, which made her moan louder than ever before.
The monster kept drilling her hard, which seemed to please Lottie Magne even more than before, but the fun had to stop when the monster finally came and filled Lottle with warm cum as no one has ever before!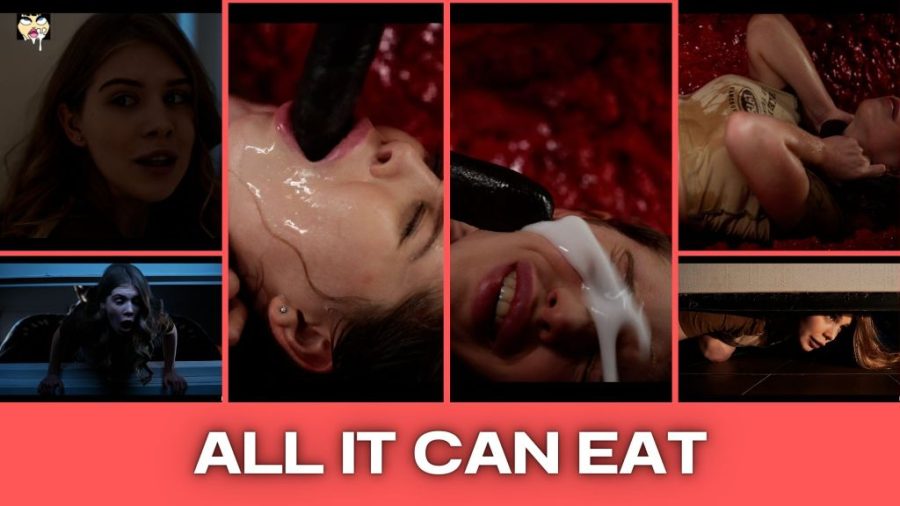 Little Angel was always a nice daughter, and when she didn't hear back from her mom, she got worried. She decided to go to her house and see if everything was okay, but since she couldn't get in through the door, she decided to climb the window.
As soon as she got into the house, she had a lot to see! Little Angel saw her mom on the floor, but that wasn't the part that shocked her the most. Right beside her mother, a monster started approaching her, so she tried to escape.
Her escape was unsuccessful, and as soon as the monster grabbed Little Angel, it started sliding its tentacles deep into Little Angel, which made her scared, but at the same time, hornier than ever! As much as she enjoyed getting drilled in all of her holes, she decided to participate a bit, so she took one of the tentacles and started sucking on it, just like it was a big fat dick!
Little Angel had mind-blowing skills when it came to sucking and fucking, so it didn't take long to satisfy that tentacle monster which finally filled her pussy and mouth with a lot of warm and delicious jizz.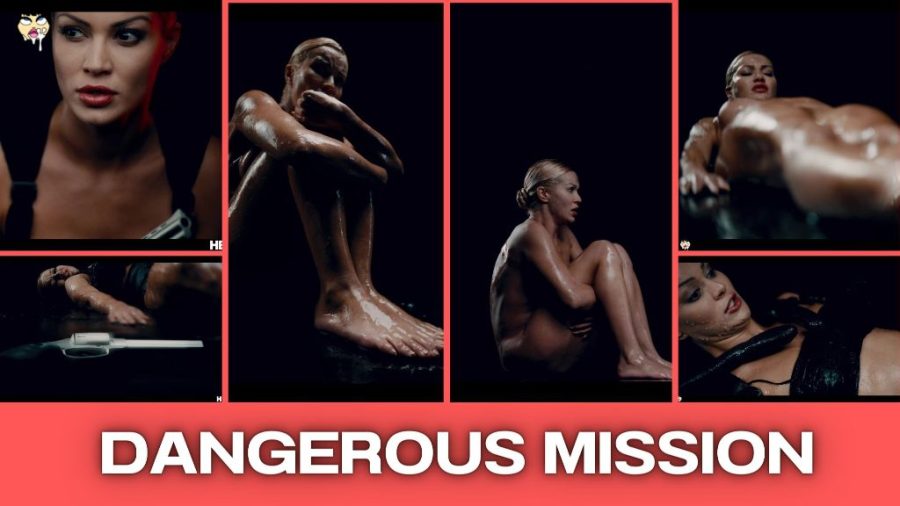 The world is in great danger, and almost no one is aware of that except Cherry Kiss. She vowed that she would protect the earth from any and every alien monster that walks, but little did she know that her bravery was about to cost her a lot!
On her mission to kill as many monsters as possible, she came in contact with a tentacle monster that was immune to her bullets. Since her bullets couldn't stop the monster, she became helpless, and at that moment, the monster wrapped completely around her and prevented her from moving.
Cherry Kiss didn't know what to expect because this was the first time the monster had a big advantage, but she was soon about to find out. The monster took off her clothes and immediately started penetrating all three of her holes with long tentacles. The brave warrior couldn't believe what was happening, but at the same time, she felt a kind of pleasure she hadn't felt in a while.
While she was getting drilled with long alien tentacles, she began wondering if it was the right thing to fight these monsters because they didn't seem to be harmless. All they care about is to drill as many pussies and butts, which didn't seem to be a problem for Cherry. That was actually the thing that kept her going all this time.
After a while, the tentacle started entering Cherry's body more and more, which eventually made her reach a mind-blowing orgasm like never before. Soon after that, the monster was ready to finish but didn't want all that cum to go to waste, so it came inside Cherry Kiss and left her with a big creampie as a goodbye present.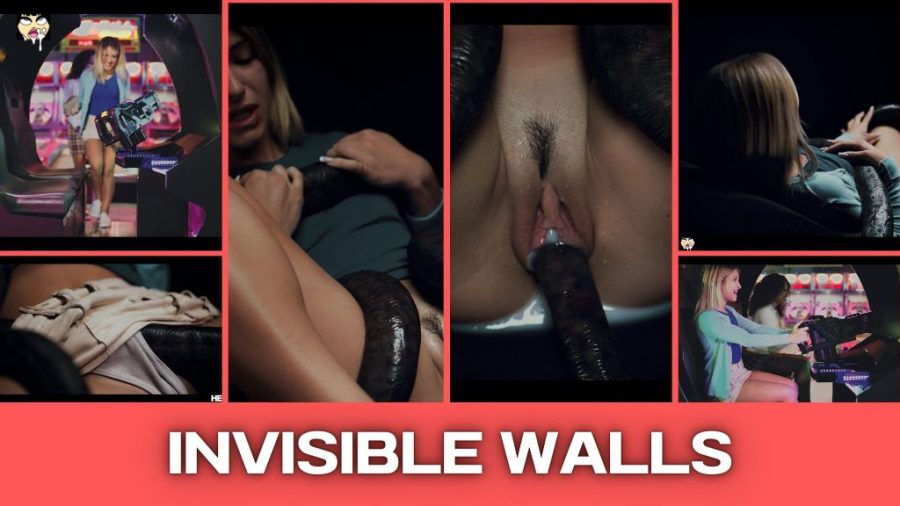 After a long day in college, Emma Bugg decided to blow off some steam with her friends in the amusement park. They spent all day playing various games until Emma decided to go to the restroom. Little did she know, she was about to have an experience that would stick with her for the rest of her life!
While she was sitting on the toilet, the light started flickering, which made her scared. She quickly pulled up her panties and started running out of the restroom when she realized it was actually her friend who tried to pull a prank on her. After that experience, Emma and her friend continued playing games, but this time, something unusual was about to happen that wasn't a prank/.
Emma Bugg lost consciousness for a while, and when she woke up, she realized none of her friends were around. That wasn't even the scary part. She realized something was crawling up her leg, and when she looked down, she saw a couple of tentacles that were about to restrain her.
The alien monster started drilling her trimmed pussy, which made Emma moan loudly, but the more time passed, the more she started enjoying it. After a while, she got used to having weird sex with a tentacle monster but didn't think much of it because all she could think of was pleasure.
The fun doesn't stop there because, after a while, Emma decides to give the alien tentacle a blowjob. That was the time when she showed off her blowjob skills which made the monster cum inside Emma Bug's wet pussy and on her face, leaving her something to remember the monster by!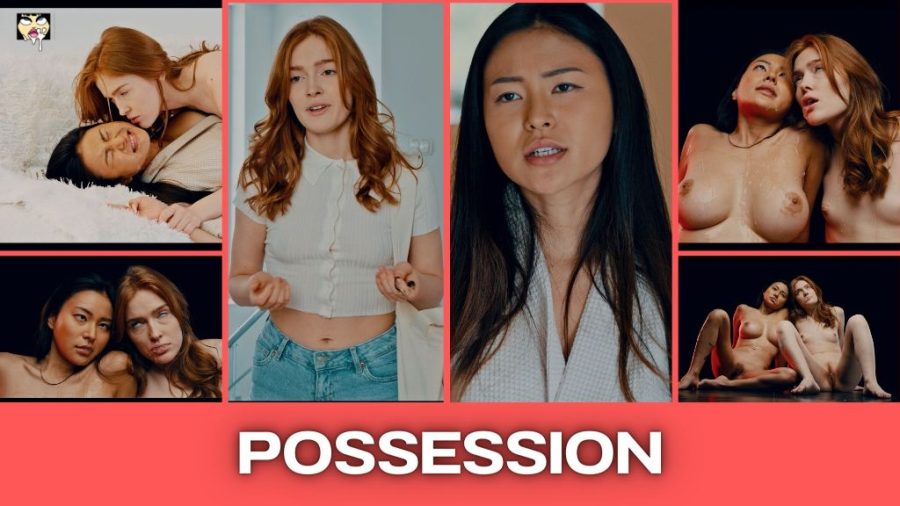 Jia Lissa came home and saw her roommate, Rae Lil Black, sitting on the couch, but at that same moment, she got possessed by an alien monster and couldn't control her actions.
Rae Lil Black couldn't understand what was happening, but she had an idea nothing good would come out of her friend being possessed by a higher force. Well, she quickly changed her mind when both of them started getting drilled by a tentacle monster that quickly appeared out of nowhere.
Both of the girls love getting drilled more than anything else, so even though they are possessed, they can't hide their happiness from getting penetrated more than ever before.
The monster kept drilling both of them mercilessly, but this fun experience was soon to come to an end because the monster couldn't hold in the cum anymore, so it left Jia Lissa and Rae Lil Black drenched in cum in the end.