Top 5 Real Hentaied Videos Featuring Alya Stark
If there is a Russian beauty that will make all of your dreams come true, it is none other than Alya Stark. This cute babe was born on January 1st, 2000, and during her adult career, she has tried out all kinds of kinks. While her career started off with some mainstream porn where she was doing solo sessions, softcore and hardcore lesbian scenes, Alya Stark hentai porn is on a whole other level.
There are many beauties who love staring in hentai porn, but considering that Alya Stark has received various nominations for best actress in only two years that she has been active in the adult industry, there is just nothing that can even match Alya Stark real hentai porn videos.
When it comes to the types of pleasure that Alya likes to experience during her scenes, everything is on the table. Whether she takes it in the pussy, ass, or mouth, human or not human, Alya will give an astonishing performance and make you fall in love with her at first sight.
While we could definitely talk about real life hentai Alya Stark moments and everything she is interested in, let's go over the top five Alya Stark hentaied videos that are available on the platform. The videos are not in any particular order, and you should check all of them out if you are looking for top-tier, real-life hentai action.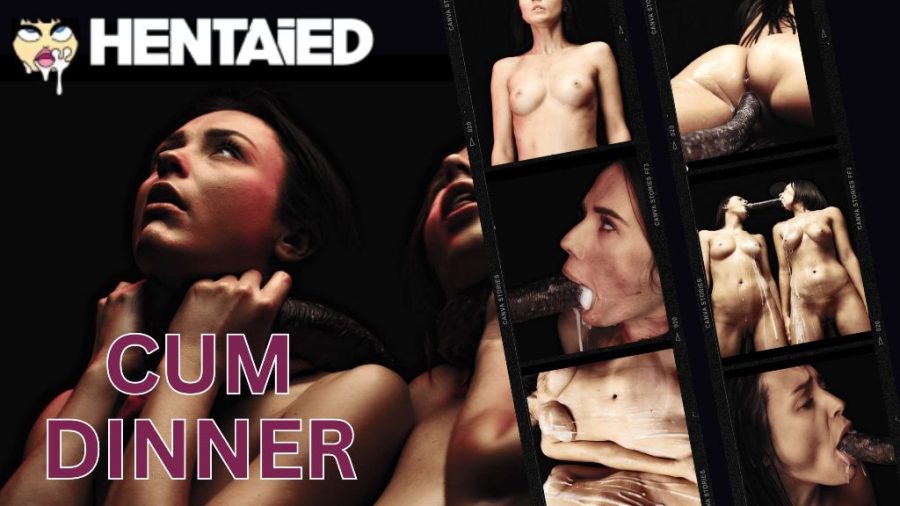 If there is a lesson to be learned from "Cum Diner" starring Alya Stark and Eve Sweet, it is that you should never explore strange tunnels in the woods as there is a huge chance that you might get ambushed by tentacles – unless you are into that, of course. Once the tentacles make their move on the two girls, they wake up completely naked in a dark room.
Of course, while they are in shock, they are also very hungry because they have been out for quite a while, and they need something to regain their energy. Fortunately for them, there is something for dinner that they are both very fond of, something that makes this one of the best Alya Stark real hentai videos, and that is cum, quite a lot of it, too, as it is given to them by two alien tentacles.
This is where the Alya Stark tentacle action begins as tentacles go into her mouth and pussy and completely fill her out with alien cum. There is so much jizz inside of her body that it starts overflowing and pouring right out of her, and Eve is experiencing the same fate.
Once the tentacles make their leave, the girls realize that cum is the only thing that they are going to live off while they are captive in this dark room.
While the cum is served in a bowl and sometimes injected straight into them as the aliens have their way with the girls, later on, they fall so low that they lick every single drop of cum from the floor. If this sounds interesting, you should definitely check out the whole hentaied Alya Stark video, as it will deliver everything you are hoping for as a fan of real hentai tentacle action.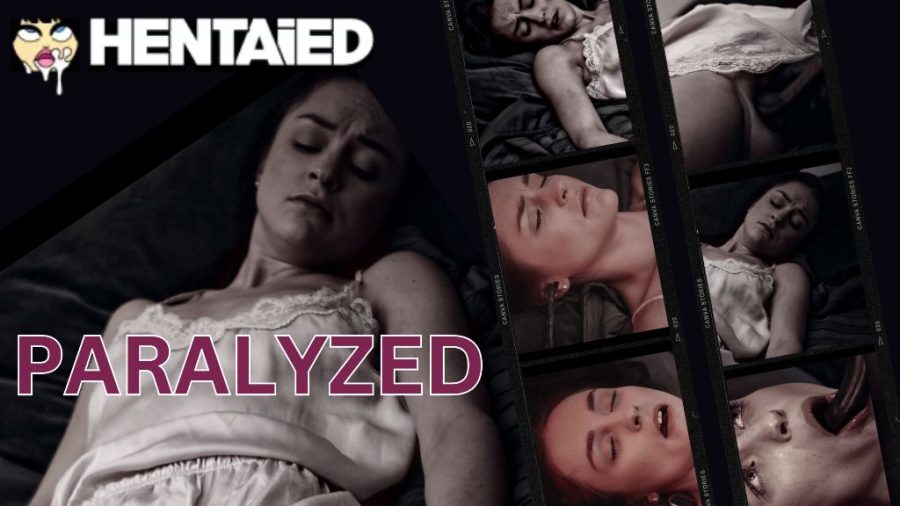 Being home in bed, sleeping in lingerie, is something that Alya Stark is quite comfortable with, but even there, she is not safe from the alien tentacles. In this video, you will see nothing but the hottest Alya Stark cumflation, as alien tentacles will fill out every single orifice with alien sperm and make her experience some epic sexual pleasures along the way.
The video begins with Alya in the bed, and suddenly, tentacles creep up slowly across the bed and make their way into her tight pussy and her mouth as well. Thinking that this is all but a bad dream, Alya tries to wake up, but she then realizes that she is wide awake, that her body is completely paralyzed, and that the alien tentacles have full control over her sexual desires.
Now that she is nothing but a sex puppet for the alien tentacle, she gets pushed to her limits by getting destroyed by tentacles as she moans in pleasure and is filled with loads and loads of fresh warm cum. The climax of this Alya Stark hentai porn video is the part where cum goes out of her mouth and pussy like someone opened a tap as she passed out from all the fucking tentacles did to her.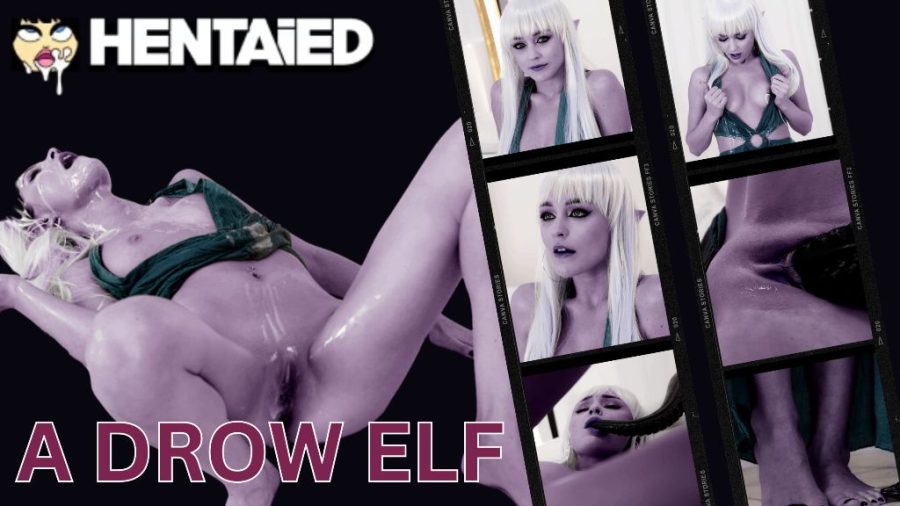 While the elf in this Alya Stark hentaied video does not have a name, you can definitely think of her as some popular video game character like the Draw Ranger, Sylvanas, or anyone else that comes to mind. If you ever wanted to see an elf like those characters have her holes absolutely obliterated by alien tentacles, then this real hentai video is the one that you are looking for.
Of course, elves are one of the most popular characters when it comes to animated hentai, and Alya Stark is the perfect actress to portray a real one, which you will immediately see in the opening scene where she has purple skin that is covered by a beautiful dress that perfectly matches her white long hair.
In the opening scene, the video does not waste any time to introduce the tentacles to the scene as they quickly make their way up Alya Stark's smoking figure, starting from the bottom by wrapping around her beautiful feet and sexy long legs. As they go higher and higher, they take different paths in order to fill up each of her juicy love tunnels.
As soon as a tentacle enters her pussy, Alya will lay down on the couch and let the sexual ecstasy take over her mind, as tentacles are fucking her harder and better than any man ever could. During the pleasure she is experiencing in her cunt, another tentacle enters her mouth and fucks her throat.
This incredible session continues for a while, and it is once again the ending that has the best part when the tentacles make their leave, and we can see cum rushing out of her cunt. Since Alya is so hungry for that alien cum, she bends in a way to make the cum from her pussy go all over her stomach; it is quite an amazing scene to behold, one that shows why Alya Stark tentacle videos are just made differently.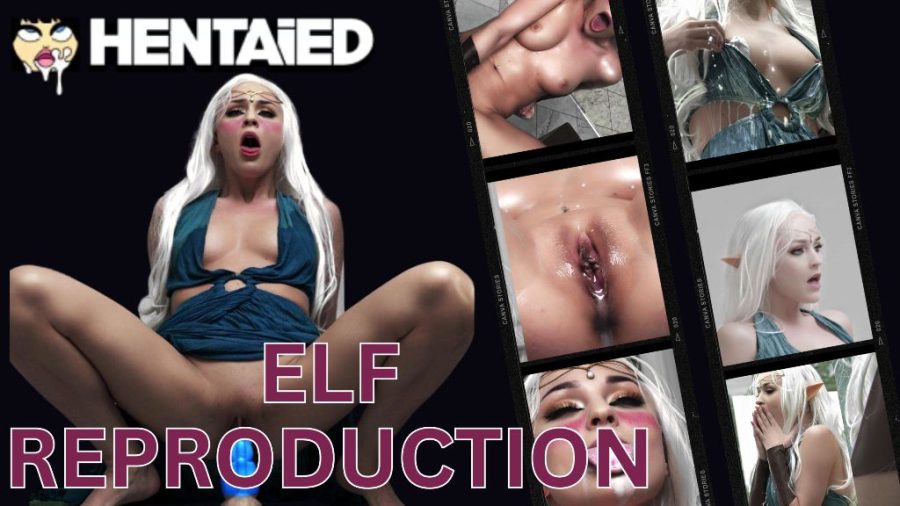 While the previous mentioned involves an elf with purple skin, this one is made for those who want to see a sexy elf in a more human form, as her skin is not colored. This video beings with Alya Stark walking in the garden, where she suddenly starts bursting milk out of her amazing tits. It does not take long for her horny levels to get so high that she goes inside, where she hops on an alien dildo and starts riding it in all kinds of sexual positions, making herself cum multiple times.
Of course, during this time, Alya does some of the hottest ahegao faces that you will ever see, and they will make you fall in love with her even more than you were before.
Alya experiences so many orgasms in this solo masturbating session that, in the end, you can see cum oozing out of her tight wet pussy, something that every man would definitely want a taste of if the chance was there.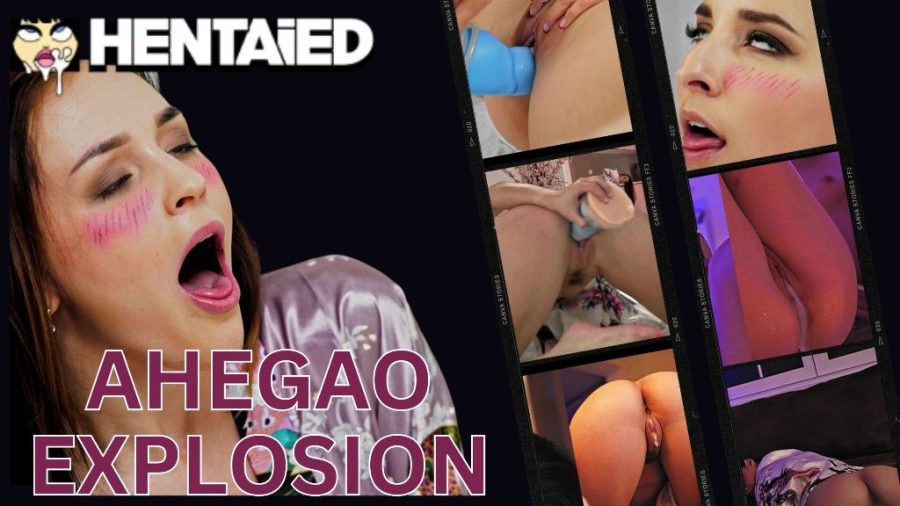 Last but not least, we have a hentaied Alya Stark video where she is accompanied by none other but Amirah Adara, another beautiful babe who is fond of real hentai videos and everything that they are about. The theme of this video, as the title suggests, is ahegao, and it is definitely one of those moments that every man dreams about, which is to enter a room full of horny sluts who cannot get enough pussy pleasure.
You will be able to see multiple versions of both Alya and Amirah, and they will be getting their tight cunts penetrated by alien dildos in all kinds of positions in all kinds of locations. You will be able to see Alya masturbate with a dildo on a couch, on a desk, in missionary, in doggy, everything that comes to your mind when it comes to masturbation; this video definitely has it. The best part is that while the girls are pleasuring themselves with big alien sex toys, they are making the ahegao face, the most seductive hentai face of them all. You will get to see some of the best finales that involve Alya Stark cumflation, as there is cum absolutely everywhere in the end. Both Alya and Amirah have their faces covered by hundreds of drops of cum in an epic cum explosion; the best way to end this short list of top five Alya Stark real hentai videos, is it not?